Guide on Black and White Portrait Photography 
If you're looking to take beautiful black and white self-portraits, there are a few things to consider: lighting, framing, background, and expression. Black and white photography is a lot of fun—and it can help capture details in your subject that color photography misses.
So let's look at how to take great black and white photos that make stunning portraits. As with any form of art, it may not be easy, but your friends will be dying over your photos with some work!
Colorize Your Black And White Photos At Any Time You Want
Now you can colorize any black and white photos with a new colorization tool, VanceAI Photo Colorizer. Colorize your black and white family photos from vacations or even self-portraits. If you have a lot of black and white photos that are too precious to lose, you can convert them into color at any time using VanceAI Photo Colorizer.
It's easy! Just upload your black and white photo in the image colorizer and see the magic. That's all there is to it! You can download your colored photo in full resolution to share it on social media right away. It's never been easier to turn black and white photos into colorized masterpieces!
Restore Your Old photos with VanceAI Photo Restoration Tool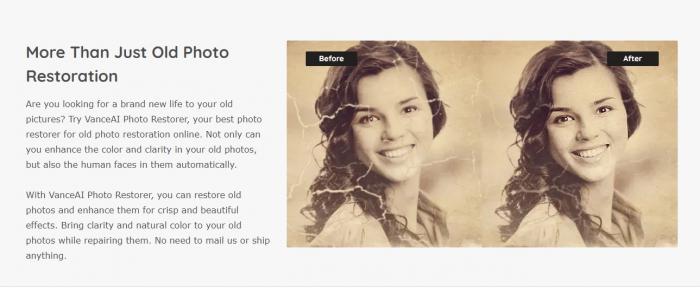 If you have old photos that you want to bring back to life, you don't need to scrap them—you can restore them with a digital old photo restoration tool. Many other tools offer this feature, but VanceAI Photo Restorer is one of our favorites due to its ease of use.
Your old photos will be restored beautifully with just a few simple clicks.
Here is the step-by-step guide to using this tool.
Step 1) Go to VanceAI Old Photo Restoration Tool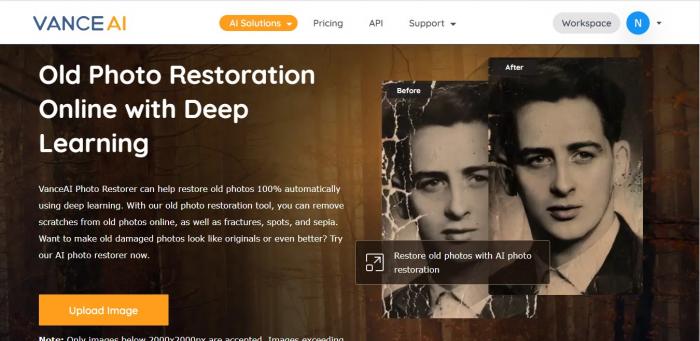 Open the VanceAI website and select the old photo restoration tool. You can find it in the main menu.
Step 2) Upload the Photo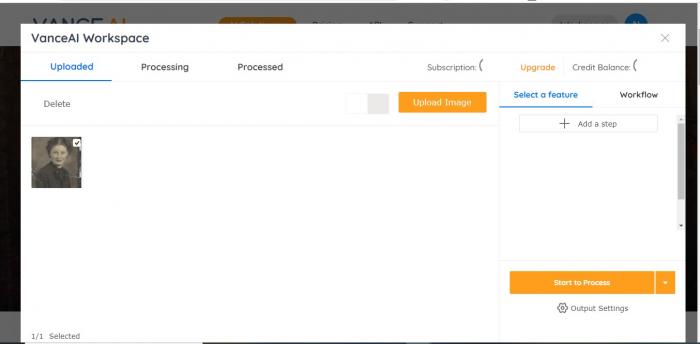 In this step, upload your desired old photo that you want to restore.
Step 3) Processing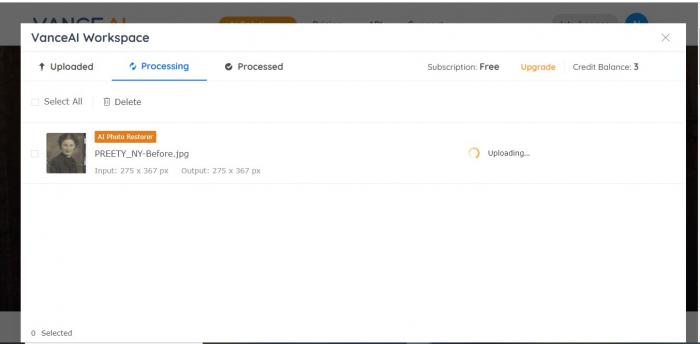 Click on the processing button and let the image be processed. During this time, the AI technology of this tool will automatically restore the old image.
Step 4) Download the Restored Photo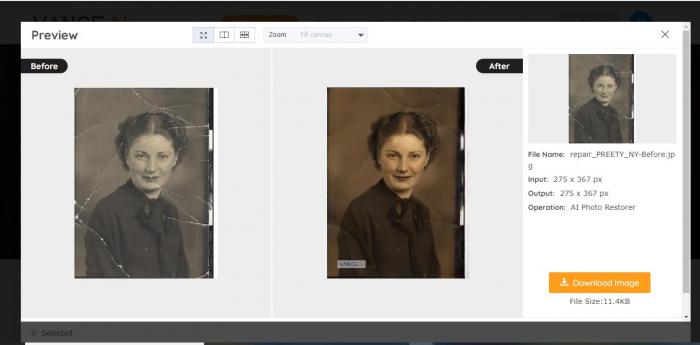 Once the image has been processed, it's time to download. Click on the download button and download the image.
You can see a major difference between the before and after image. See how beautifully this tool has restored the old photo.
You can then print your pictures on canvas or other materials or share them on social media sites like Facebook or Pinterest.
8 Tips for Stunning Black and White Portraits
How do you take a stunning black and white portrait of yourself? It's easier than you think! In fact, with these 8 tips, you'll be taking gorgeous black and white self-portraits in no time at all.
Wear Color
Color can come from your clothing or props in a black and white portrait. If you're wearing a colorful top, opt for simple black pants or vice versa. If you're using a prop with solid colors, like flowers or fruit, try to keep other elements of your photo monochromatic.
For example, if you want to include a bouquet of bright red roses in your black and white self-portrait, make sure everything else is black and white—the background behind you, your hair, and skin tone (if it isn't already), etc.
Add Texture
It's easy to capture a stunning black and white self-portrait on the phone today, but having it stand out requires thinking about additional factors.
One of these is texture, making your photo feel more natural. Photograph yourself against a textured wall or at least from an angle that allows your hair or clothing to add some detail to your photograph. If you have natural waves in your hair, use them!
Overlap Body Parts
By overlapping body parts in your black and white self-portrait, you can draw attention to your strong points while minimizing other areas. When photographing your portrait, make sure that no one else is in your picture, or they're very well hidden.
This will help ensure that your photograph looks natural and not staged. Also, try to keep as much of your body out of frame as possible by cropping it out.
Go Against The Norm
There's a common misconception that taking a black and white portrait involves using harsh lighting. It isn't necessarily true; take some time experimenting with different settings, including low lighting.
To emphasize facial features, try positioning your subject, so they are backlit by natural light. The contrast of light against dark will create beautiful shadows on their face while also allowing you to play around with shutter speed if you use a DSLR camera.
Use Props
Props are one of photography's most effective tricks, but it's easy to forget them when taking pictures of yourself. To create an excellent black and white self-portrait, you need to know your environment: where is your background? Are there any objects you can use? What about pets or other people?
Think about making a scene with props in front of your lens—it doesn't have to be anything fancy; just thoughtful positioning can create an exciting image. Remember that black and white photos make colors pop, so don't be afraid to add a pop of color here and there!
Get Technical With Light
Lighting is so crucial to any good self-portrait. What's great about taking a black and white self-portrait is that you can use lighting to manipulate your appearance, emphasizing certain features in shadow or dim light. Try out a few different poses, then move around until you find something you love!
For example, when shooting my black and white self-portraits, I like to place myself in front of a window with bright sunlight. The sun creates a stunning rim light on my face while also creating gorgeous shadows across my body.
Create Movement
For your black and white self-portrait, try moving around with your camera. Perhaps take ten shots at once of you in different locations or doing other things so that you can layer them together later. If you can't visit a portrait studio, enlist a friend to help out.
Even though you're working in black and white, paying attention to lighting is essential. It helps create movement in an otherwise static picture! You could also use a tripod if you're shooting solo (especially helpful if it's windy).
It will impact your final photo as any other element—and more than color! A soft light source from behind is ideal because it illuminates details without making shadows too dark.
Play Around With Angles, Lines, Shapes, Patterns, And Structure
Black and white is a great way to push yourself to take risks with your imagery. When there's no color distracting you, focus on other elements that do most of your storytelling.
Also, remember that a black and white self-portrait doesn't have to look severe or stark—play around with angles, lines, shapes, patterns, and structure so you can create some unique images!
Make sure you get interesting shots of your clothes (like buttons or pockets). If you want to use props, be careful not to overdo it—if you're shooting in black and white, less really is more.
Conclusion
The key to creating amazing Black and White Portrait Photography is all about lighting. The proper lighting can make even an average photo look like a masterpiece—while poor lighting can turn even the most exciting subject into an ugly mess.
For those who are just getting started, we hope that these 8 tips will help you create stunning self-portraits with ease. By following these tips and adapting them to your unique style, you'll ensure that every black & white picture you take is one to treasure. You can even use the blemish remover from VanceAI to further beautify unwanted flaws of black and white portrait images.
FAQ (Frequently Asked Questions)
Here are some faqs about black and white portrait photography.
How Does Black And White Photography Affect The Mood?
It's always an interesting experiment to take a picture in color and then convert it to black and white. The first thing you'll notice is that some colors get eliminated, but others might get intensified—it depends on how much detail there was in your photo in the first place.
Some colors might look washed out or muted, while others pop forward. For example, when converted to black and white, bright red lips lose their boldness; likewise, dark clothing can look almost black instead of dark gray.