10 Most Loved Male Movie Stars From The 50s And 60s
Photographs of Hollywood male movie stars have become an essential element of the vintage Hollywood movie collectibles field. As a result of the growing interest in its history and the people who created the films, the images have grown to be regarded as an art form in their own right.
10 most loved male movie stars
These are some of the greatest celebrity images taken at random moments of male actors from the 50s and 60s,
James Stewart

James Stewart was born in 1908. He was the top male movie star of the 50s. His famous role in the movie You Can't Take It with You (1938), and also acting in movies like Mr. Smith Goes to Washington (1939), after World War II, and It's a Wonderful Life (1946) made him reach the height of fame.
He played roles in many of Hollywood's most memorable films throughout his long career. Because he knew how to fly, he was accepted by the United States Army in 1940.
Tony Curtis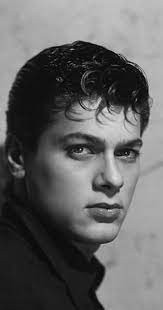 Tony Curtis was the eldest of Helen (Klein) and Emanuel Schwartz's three children.
His first major part was a two-minute cameo in Criss Cross (1949), alongside Burt Lancaster. Curtis, an Oscar winner, was stereotyped until he portrayed a gang member in City Across the River (1949). He began to act in films such as Spartacus (1960) and The Defiant Ones (1961).
Alec Guinness

Alec Guinness is an English actor. He acted as Herbert Pocket in the film Great Expectations (1946), Fagin in the movie Oliver Twist (1948), and Col. Nicholson in The Bridge on the River Kwai (1957). For this, he won the Award for Best Actor.
He is also well known for his character of Prince Faisal in the film Lawrence of Arabia, General Yevgraf Zhivago in the hit film Doctor Zhivago , and lastly for his character of Professor Godbole in the film A Passage to India.
Burt Lancaster

Burt Lancaster was born in Manhattan and was among the top action movie actors male. His debut film, The Killers (1946), propelled him to stardom.
He appeared in films such as The Crimson Pirate (1952), From Here to Eternity (1953), Elmer Gantry (1960), and Atlantic City (1961). (1980). Hecht-Hill-Lancaster, his production business, produced films such as Paddy Chayefsky's Marty (1955) (Oscar winner 1955) and The Catered Affair (1956).
Marlon Brando
Marlon Brando gave the field of acting 50 years of his life and is well known for his roles in films like 'A Streetcar Named Desire' as well as 'The Godfather.'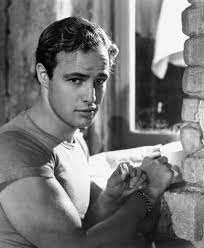 From 1955 through 1958, moviegoers named him one of the top ten box-office attractions in the country. His famous films are Superman (1978) and Apocalypse Now (1979). Brando, nominated for an Academy Award for A Dry White Season in 1989, also acted in the comedy The Freshman alongside Matthew Broderick.
Robert Mitchum

Robert Mitchum was an American leading man of immense potential who buried his abilities behind a disinterested demeanor.
As his film possibilities dwindled in the 1980s, he transitioned to television, where he gained new admirers with The Winds of War (1983) and War and Remembrance (1985). James Dean: Race with Destiny was his most recent film (1997).
François Périer

For over six decades, François Périer was among France's most successful leading men and character leads. He began his career as a featured actor in films such as Mother Love (1938) and Nightclub Hostess (1939).
He was in excellent company with some of the most well-known filmmakers, namely Pierre Fresnay, Marcel Carné, Henri Decoin, and René Clair. In the 1948 performance of his good friend Jean-Paul Sartre's "Les Mains Sales," he made a great impression (Dirty Hands). He has acted in over a hundred films, ranging from comedies to criminal dramas to political thrillers.
Alain Delon
Marcel Delon was a French actor and film director best remembered for his performance in Rocco and His Brothers (1960). In 1961, he performed on stage in Paris in Luchino Visconti's "'Tis a Pity She's a Whore."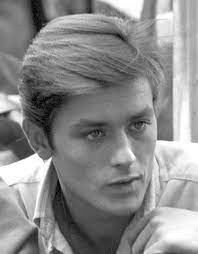 Delon was a French incarnation of the kind popularized in America by James Dean. His first notable achievement occurred when he played the parasite Tom Ripley in Purple Noon (1960).
Paul Newman

Paul Newman was born in Ohio.
In Cat on a Hot Tin Roof, he garnered his first Academy Award nomination for Best Actor in 1959. The 1960s would catapult Newman to superstardom, as he was one of the decade's most popular actors.
Gian Maria Volontè

Gian Maria Volontè was an Italian stage and screen actor. He was born in Milan in 1933 and attended the National Dramatic Arts Academy in Rome.
In Sergio Leone's A Fistful of Dollars (1964) and For a Few Dollars More (1965), he played Ramón Rojo (1965). For Love and Gold (1966), We Still Kill the Old Way (1967), and Investigation of a Citizen Above Suspicion (1968) are among his later films (1970).
Colorize old photos for prints

The photos of hot male movie stars from the 1950s and 1960s have a natural softness and gritty appearance. This is due to the absence of features in previous generations of cameras. As a result, to maintain their quality, these photographs must be worked on.
Here is the solution, VanceAI Photo Colorizer converts black and white photos to color in 5 seconds. You can immediately remove the yellow tinge from old images with the new color correction function.
Also, with VanceAI photo restorer, you can remove any scratches, flaws, or rips. It automatically restores old photographs to their original state.
VanceAI Photo Colorizer can colorize old black and white photographs online by applying the Best AI image colorizing algorithms.
Conclusion
If you are collecting pictures of your favorite celebrity from the 50s or 60s, you can use VanceAI Photo Colorizer or VanceAI Photo Restorer to give color to those photos.