How to Restore Old Pictures with VanceAI Picture Restorer?
What is Picture Restorer?
The Online Photo Restorer is an AI based online application from VanceAI that excels in its task to restore photograph and old pictures. Considering that this application is the newest addition to VanceAI's already comprehensive and reliable application's list, users can also expect some of the best and common features of VanceAI in this tool. For one, this tool also makes use of AI and Deep Learning methods to really capture an image and enhance its every detail. Two, features such as batch processing can also be used for this application. Finally, you can restore old picture online fast with no downloads needed.
1. Access the website
The first step in 'how to restore a picture' with VanceAI Photo Restorer is go to VanceAI website. And once you're there, click on Upload Image. This will open up the Workspace.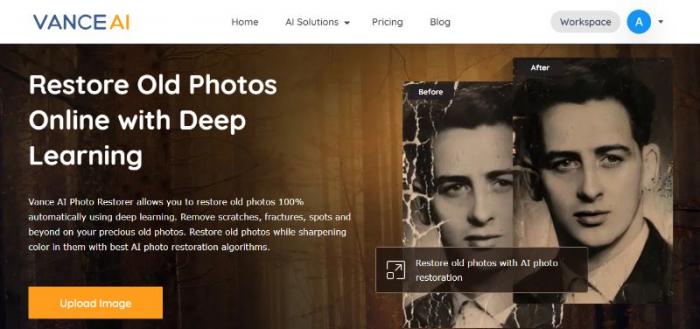 2. Upload an image
There will be a plus sign that says 'Upload' to the left. Use that to select an image from your device and upload it. You can then proceed ahead by clicking on Start to Process. This will initiate the application to restore old pictures. Other than that, you can also check your account details in the box.
3. Download the image
After a short few seconds of processing, you will notice a pop-up on the Processed tab. Go there and click on Preview which is at the right side of the image. Now use Download Image to save the image.
Performance of VanceAI photo Restorer
As you can see from the above steps, it is easy to repair pictures. We will now look into a few conversions from the tool.
Performance of VanceAI Photo Restorer
As you can see from the above steps, it is easy to repair pictures. We will now look into a few conversions from the tool.
Below is an example that has also been colorized by VanceAI Photo Colorizer except for restoration. The original image had a white line and a significant amount of orange hue that disturbed the quality of the image. The new image, on the other hand, is a much smoother looking image. One, the white line is now absent from the image. Two, the orange rust is almost erased. This makes the image look in its best shape.

The quality and lighting shift from the old image to the new is really good. The application successfully manages to get rid of the tiniest imperfections found in the old image, such as the little spots visible on the upper side.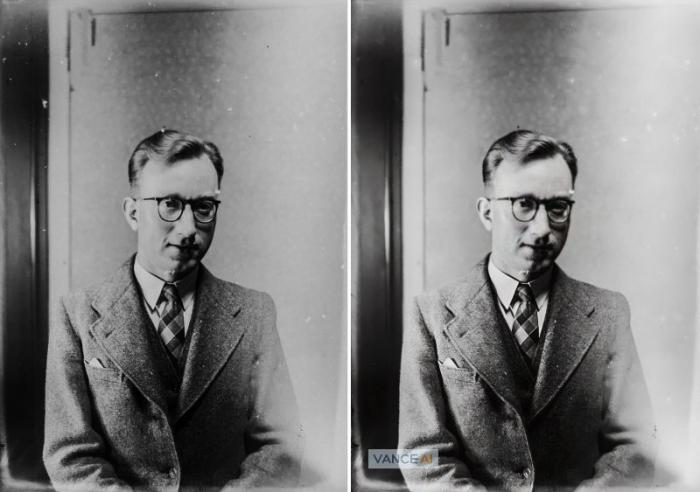 This is another amazing restoration of an old image by the picture restorer application. It can certainly restore paragraph easily with added enhancement. This one was also been colorized by VanceAI's image colorizer. As you can see in the After image, the colors are really genuine and contrast well with the photo.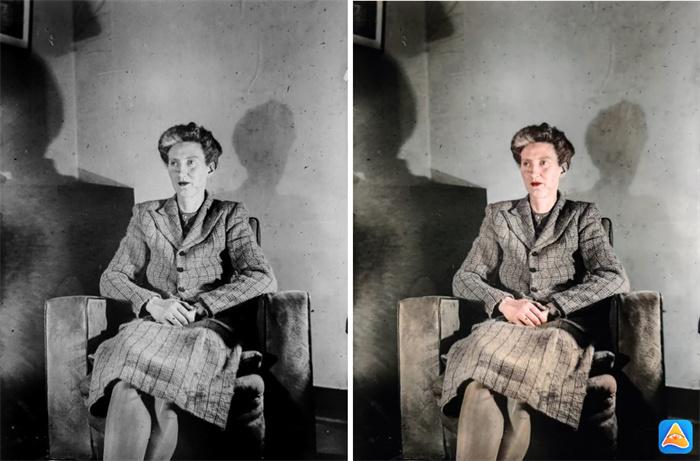 If you are interested in old photo restoration, please read Best AI Online Old Photo Restoration Tools Review from TopTen.AI
Conclusion
AI based image processing has come a long way and still keeps evolving for good. This application can be a great addition to your software applications list as it provides stunning results in a matter of seconds and you can use it for a limited time for free. You can get a bunch of other features and tools along with VanceAI Photo Restorer as well.
FAQs
1. How to restore damaged pictures?
It is really simple to restore old picture now, thanks to AI image processing tools such as VanceAI Photo Restorer. If you want to know how to restore a picture with the AI Photo Restorer then all you need are a few steps. First, you can use the link given to get to the website and click on Upload Image. After that, use the plus sign to upload an image and click on Start to Process. Lastly, go to Processed and click on Download Image to save the image.
2. Does AI work well in restoring old pictures?
Yes, AI can and does work really well when it comes to restoring old picture. One of the main reasons being that AI coupled with Deep Learning is capable of processing images pixel by pixel, which helps applications to recreate them. The applications are then also capable of replacing damaged sections of the image with realistic replications. Also read: How to Restore Old Photo from Unsplash with Colourise.com.