Best 5 Color Replacement Tools Review

Tired of old same-colored pictures and want to add a different color to make them more exquisite? Well, this article is going to make it possible for you in the easiest way!
Online Color replacement tools are the best in transforming your old pictures into freshly colored ones giving them a whole new look. It is always super exciting and a fun experience watching a picture transform within seconds!
Continue reading to know about the best color replacement tools on market today!
Best 5 Color Replacement Tools
Following are some of the best color replacement tools:
VanceAI Photo Colorizer allows you to colorize a photo online for free within a few seconds. Deep learning is also used to convert any black-and-white images to colored ones. You may use this image colorizer to colorize ancient photographs of family members, historical figures, ancestors, films, and other items.
With our new color correction function, you can instantly remove the yellowish tint from old images. With our customized AI capabilities, you can automatically enhance the features and more details in vintage images. GIVE IT A GO NOW!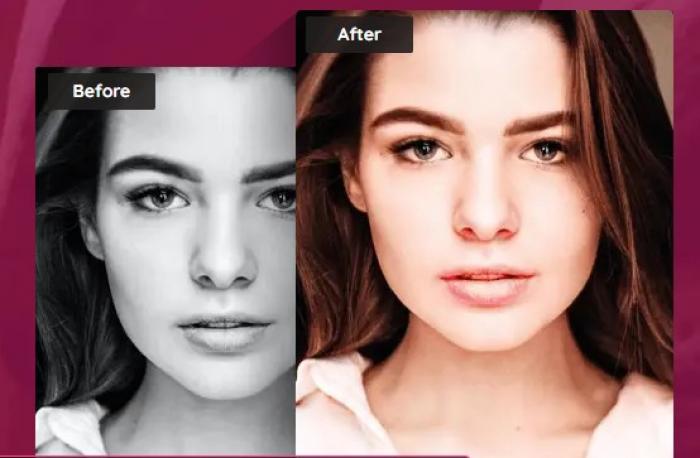 Pros
• AI-controlled hence lesser chances of mistakes
• Fully automated
• Amazing results
Cons
• Not free for multiple uses
AKVIS Coloriage is a tool that produces natural-looking recoloring in a rapid and fun manner. Coloriage manipulates picture colors, from recoloring ancient black and white images from your family library to substituting colors in color photos. Coloriage may be used as a standalone tool as well as a plug-in for a picture editor.
You do not need to be an expert to use this recoloring tool, nor do you need to manage elements or apply any difficult procedures. Coloriage is really simple to use, simply select the colors you want, and the application will handle the rest. EXPERIENCE TODAY!
Pros
• Easy to use
• Multiple options
• Carefully recolors selected areas, precise work
Cons
• Only Photoshop is supported
It is another great tool to recolor the picture online. The best thing about this tool is how fast it works, providing you the work you need with extreme precision.
This tool is super simple to use. All you need to do is upload the picture and wait for the magic to happen.
Furthermore, additional features are available which you can use to additionally add perfection to your pictures and sketches. TRY TODAY!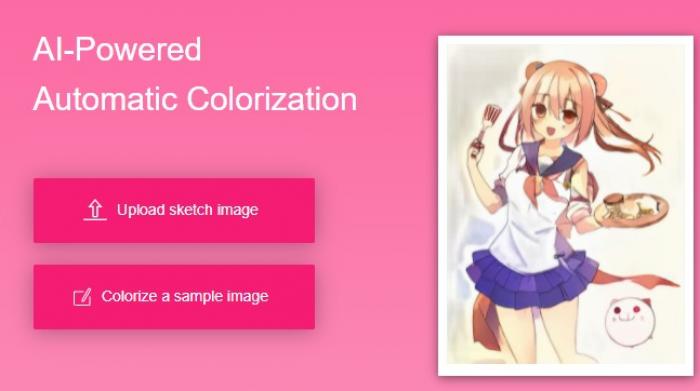 Pros
• Automated service with options of manual coloring
• Availability of Line art edit mode
• Quick transformations
Cons
• Limited recoloring styles
Luminar is a sophisticated picture editor with grayscale to color conversion capabilities. The color splash effect allows you to have just particular colors in a picture resurface after it has been converted to grayscale.
This tool is so much fun to use since there are so many options hence you can be as creative as you want! These advanced products open up a whole new universe of ways for you to convey your thoughts.
VISIT THE SITE TODAY!

Pros
• Convert a grayscale photograph to a color photograph of good quality.
• Many modifying options are offered.
• Custom recoloring photographs
Cons
• Not an automated service
LunaPic is an online image editor that provides common picture editing functions like cutting, resizing, cropping, adding gradients, and so much more.
There is also drawing assistance, and you can simply create simple shapes and lines. You may also apply shadow effects to your photographs, as well as a variety of artistic borders.
When it comes to recoloring, LunaPic features a Change Hue option that allows you to effortlessly replace the desired color with a single click. There's also a Color Tint option, which gives you a similar but more subtle effect.
LunaPic is good enough to give it a shot. TRY NOW!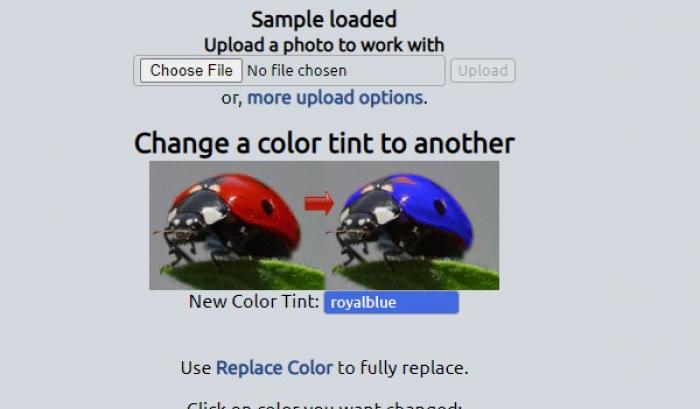 Pros
• Easy to use
• The colors are fully adjustable.
• It has several styles and borders.
Cons
• It doesn't give the results fast sometimes
Conclusion
The method of converting grayscale images to color is an ancient one. Previously, it was done manually using Photoshop or equivalent picture restoration software.
With many Artificial Intelligence and Machine Learnt tools like VanceAI, you can now simplify everything. All you have to do is upload your photographs and click the recoloring button and that's it.
Also read: How to Change Image Color for Marilyn Monroe with AI Color Changer?
FAQs
1. How to use color replacement tool in photoshop?
Color replacement can be easily done using the color replacement brush tool. It is a fast procedure and gives the best results. Just follow the following steps :
• Open image in photoshop
• Find the color replacement tool and click on it
• Stroke to add the new color
• Download and preserve the image
2. How to replace color in image online?
It is rather a simple procedure. All you need to do is:
• Open the image replacer site online
• Upload the picture you want to transform
• Select the edition options and settings according to your own will
• Wait for the picture to get altered
• Download the picture, share with friends and family, and ENJOY!