How to Change Image Color for Marilyn Monroe with AI Color Changer?
The Internet is full of all kinds of photo editing services, but none of them impress as much as Colourise.com, a color changer tool, which can make Picasso envious.
The process of changing the color of a black and white image can be very complex and requires both advanced software and a skilled graphic designer. Although the results provided by Colourse.com are far from comparable to those that a specialist can do, they are pretty amazing and can be used successfully to impress people who are not so good at photography or technology.
The purpose of this article is found in this summary:
You will see how to

colourise photo

online using an AI color changer
Amazing examples of transformed photos from black and white into colored ones
How Does AI Color Changer Work?
Colourise.com Official has developed a "deep learning" algorithm that analyzes black and white images and colors them as well as possible to provide colored images as naturally as possible. The process is fast and automatic, all processing is done in a cloud.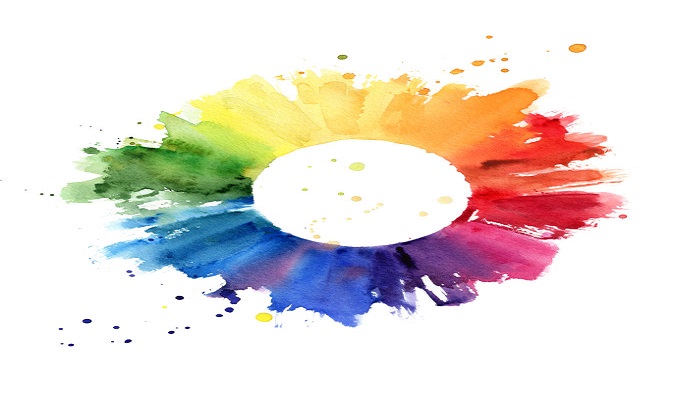 How to Change Image Color with AI Color Changer?
How to colorize photo online free? The steps are simple and more important is that you can change the color of the image for free. Access the website Colourise.com and upload the photo. There are a few requirements: image format .jpg, .jpeg or .png, maximum resolution of 1200x1200px, up to 5MB. Once uploaded an image, you will wait a few moments, after which you will receive the restored photo. You will also see the photo from which it started so that you can have a term of comparison.
After this, download your image. Simpler than that cannot be.
Also read: Best 5 Color Replacement Tools Review
Examples of using this cool color changer tool
I tried Colourise on black and white photos with various personalities from around the world. My first example is based on an image with Salvador Dali. As you can see, the image is almost perfect, even if you look closer there is some bluish hue on the skin. However, you can't deny that this image came to life.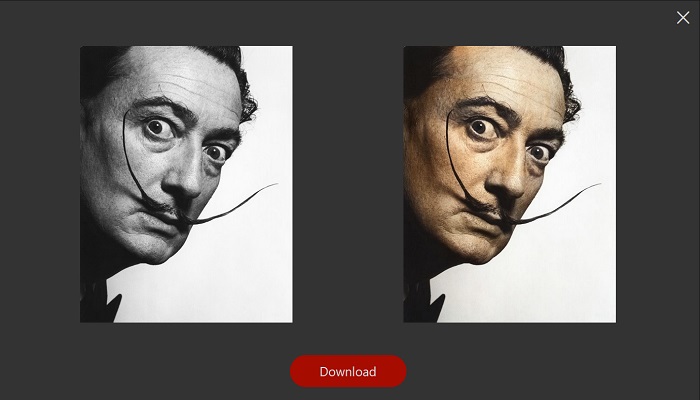 In the next picture, we have the well-known Marilyn Monroe. The situation is similar to the previous photo. However, it seems to have taken on another dimension because of the color.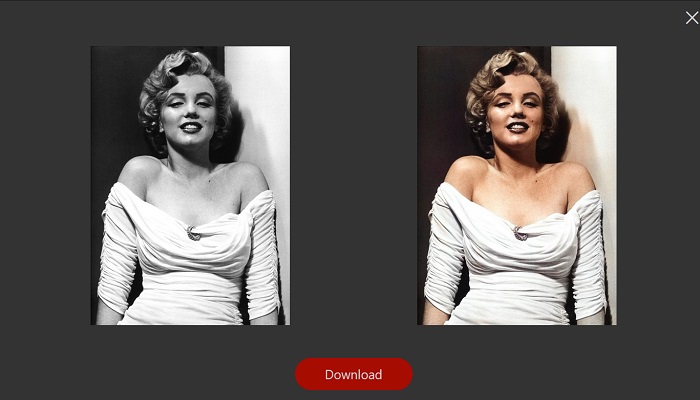 I tried to change the color of an image with another icon figure: Audrey Hepburn. It seems that this color changer rejuvenates her.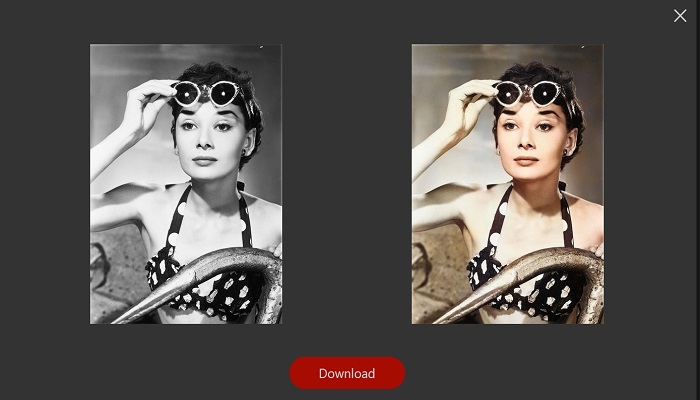 In short, this image changer proves to be almost perfect. I must mention that the more elements/ objects you have in the photo, the more AI algorithms will integrate the colors. In this way, the colors of the pictures are one step closer to reality.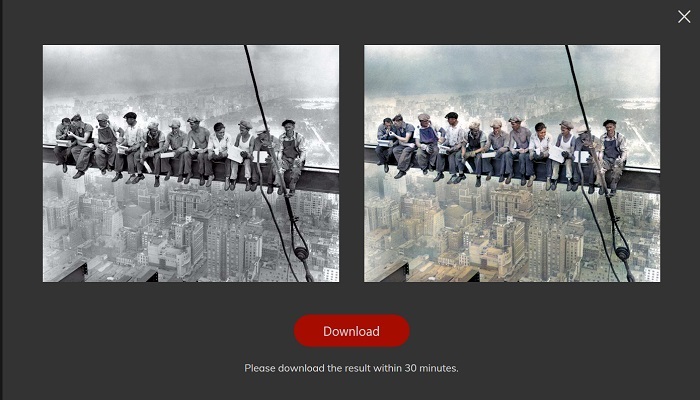 If you want to change the color of an image, just try this image color changer tool. Surely, from 5 stars, you will give 4.5 stars. Also read the previous post to learn: How to Restore Old Photo from Unsplash with Colourise.com.