How To Colorize Videos Online With AI?
Worry no more. Because now, we can use a video colorizer to colorize and repair old photos automatically thanks to new AI-based colorize video/film colorization software, such as the photo colorizer from VanceAI. In addition, we can now colorize not only photographs but also we can colorize video, which is black-and-white.
Additionally, you can use online video colorization programs. As a result, you won't have to go through many downloads. We'll look at the most acceptable video colorization applications in this list.
We'll also see how to use these tools to colorize black-and-white videos. Colourizing your films can drastically transform them and give you a new view.
Colorize Black And White Video With Deoldify AI
Colorization processes that were formerly more expensive, time-consuming, and inefficient have since been overtaken by advanced technology such as machine learning solutions.
What Is Deoldify?
DeOldify is an example of machine learning as a service that includes pre-trained algorithms and allows you to colorize black and white photographs or video with no effort!
This program supports several AI and Deep Learning algorithms to colorize video online. This program is available on their website.
This online video colorizer has undergone various training and testing. Furthermore, this online video colorizer combines GAN and NoGAN techniques to make the most accurate colorized film possible.
This new method of video colorizer allows the system to colorize video online to adjust GAN in a way that produces stunning colorized film while avoiding video blurring.
How To Use Deoldify Online?
By clicking the link on the title, you may access the colorize video software. The colorize video software tool's information can be found on this page. You can see various photographs colored using DeOldify if you scroll down a little bit.
By landing on the official website, you can run the DeOldify algorithm. You have to submit an image or video and wait for the application to process it. Select the upload option. Otherwise, Google Colab is an option.
How To Set Up Deoldify On Github?
Jason Antic developed DeOldify, an open-source deep learning model for colorizing and restoring old and grayscale photos. This deep learning algorithm is in charge of giving old and gloomy images and film material a new lease on life.
The following link will allow you to download the repo by clicking here.
1. If you wish to try it out for yourself, connect to the directory where you want DeOldify to be installed.
2. Connect to the newly established DeOldify directory and build a new "models" directory for your pre-trained weights after that.
3. Using this command, download the pre-trained weights from the command line:
In the DeOldify, you may also manually download pre-trained weights if you don't already have them.
1. After that, you must install the dependencies. You can use the 'pip' command to do this. Finally, open the project, and you'll be able to work on it without restriction.
2. Open the project in a Jupyter Notebook once this is completed.
You should now colorize directly from the ImageColorizer.ipynb file.
Colorize Black And White Video With Deoldify Alternatives
DeOldify's film colorization software works great, but the installation process might be a pain, especially for those who aren't familiar with GitHub. With that in mind, let's look at some more straightforward solutions that deliver comparable results.
PixBim is an excellent alternative to DeOldify, especially as it has many other vital features besides video colorization.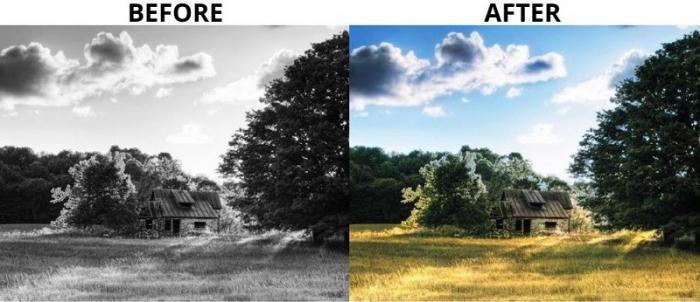 Because the program works solely on your computer/laptop, there is no risk of information leaks. Because it is a stand-alone program, the processing takes place on the user's computer or laptop.
The application is accessible in both paid and free editions. The free version allows new users to try out all the software's functions and see the results on their images with no image size constraints.
For the paid edition, a one-time pay provides customers with lifetime validity and free upgrades, allowing them to colorize an unlimited amount of photographs.
Users may now use an intelligent brush tool to modify AI-produced colors to hues of their choice and batch processing of photographs in the latest edition of Color Surprise AI. Several sliders can be used to improve the photos even further.
You can visit the website and activate the free trial with a single click. All of its products come with a 30-day money-back guarantee. When it comes to colorized videos, they are, without a doubt, among the best on the Internet. Watch the video if you want to learn more.
Also read: Best 8 Selective AI Picture Colorizers Review
DeepAI, like DeOldify, is an open-source application that primarily focuses on colorization techniques. It also combines Deep Learning and AI to achieve its goals.
DeepAI is a research firm that uses cutting-edge AI research to create a wide range of deep neural network (DNN) models. They've created models for text sentiment analysis, artistic style transfer, text summarizing, and so on.
The Image Colorization model, which adds realistic coloration to old black-and-white photos, is most well-known.
You can use the URL function to paste the source's URL or upload images or videos from your local device.
DeepAI is a popular choice for film colorization, and for a good reason: it produces good results. Finally, some new features are coming shortly to this application: an AI-based helper tool called Zendo.
It is another method that uses cutting-edge image processing technology to colorize a wide range of pictures, including movies. This technique was created using computer vision technologies and was also utilized for image processing by Algorithmia.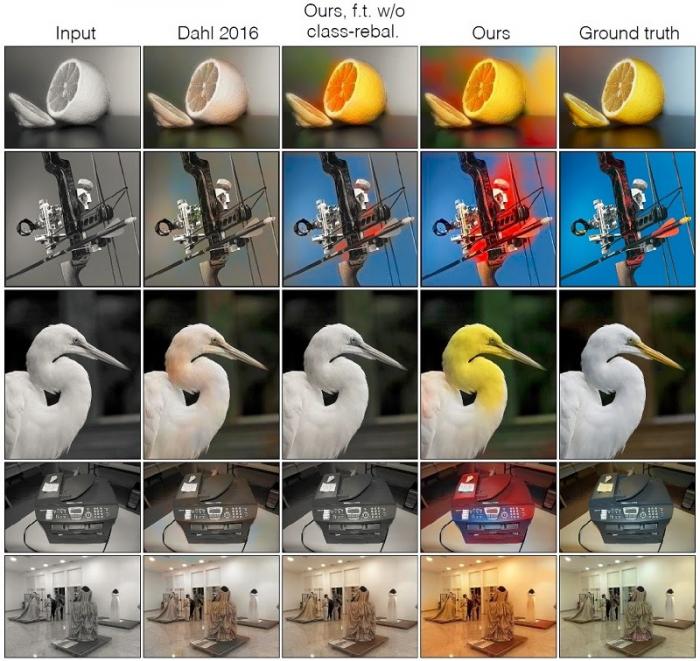 This utility has colorized several photographs displayed on the web page.
To view the open-source code, click the GitHub fast link on the page. They've also revised their current project to make colorizations more accurate. Watch this video to learn more.
Conclusion
Video colorization software applications are more complex than black and white image colorization software. Users now have a lot of options thanks to modern algorithms like DeOldify.
Furthermore, upgrades to these algorithms allow for very impressive video conversions. Afterward, not to mention that technologies like MyHeritage and DeepAI are simple to use and ideal for almost any user.
Users can try out all of these tools for free to see which one suits them best. Click the link provided to access and use any of the devices.
FAQs
How Is Film Colorized?
The coloring is done on a computer using a digital film copy to speed up the process. The film is imported into the computer, and the coloring designer can examine each frame on the computer screen one at a time. The artist creates the outline for each color region, which the computer fills in.
How To Colorize Black And White Video?
Now you might ask how to colorize black and white video ?. Colorizing a movie with AI technologies is a simple process. It doesn't require any editing abilities; all you have to do is load a B&W video and click the start button to begin colorizing it.
You'll get an AI-colored output movie in a matter of minutes. Any video format (Mp4, MPEG, Mkv) can be loaded into the AI program and colorized automatically with just one click.
What Is The Best Video Colorization Software?
DeOldify and PixBim are the most recommended apps for film colorization. DeepAI and Colorization, on the other hand, have a lot to offer in terms of performance. The best course of action is to experiment with as many video colorization software as possible, as they all work differently.
Their outcomes are also subject to change depending on the video you share. With that stated, DeepAI's performance is usually relatively constant, with superb color in almost every video.