Best 8 Selective AI Picture Colorizers Review
In this post, we will look at the 7 best picture colorizers that allow you to colorize digitized old pictures in one click. And AI is behind these picture colorization tools. If you want to colorize black and white photos effortlessly, you cannot miss them.
Also read: Top 10 AI Cartoonizers to Cartoon Yourself Online Free 2021

7 Best AI Picture Colorizers 2021
Official Colourise is a new picture colorizer that you can use to add natural and modern colors to old pictures. Powered by AI, this picture colorizer allows you to make it in just one click. Just upload a black and white picture and then wait about 10 to 30 seconds. This AI colorizer will automatically add colors to pictures 100% automatically. In addition, it is free to use and you are not going to see any watermark on the results.
Also read: How to Enhance Old Photos with My Heritage Photo Enhancer?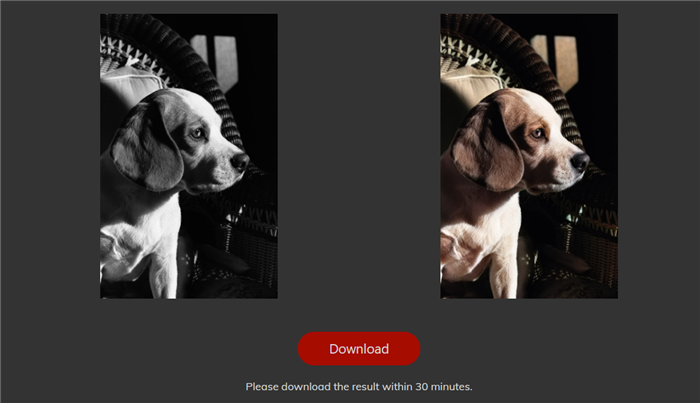 Pros:
Colorize black and white pictures effectively using advanced algorithms
Free online picture colorizer
No watermark
Cons:
Lack of editing features for customizing effects
Also read: How to Colorize Black and White photos with Algorithmia?
VanceAI Photo Colorizer provides an AI picture colorizer online that lets you do the work in seconds. It is fun to play with. You can upload a black and white family picture or landscape photographs to this picture colorizer. It claims to protect your privacy by deleting the pictures you upload in 24 hours. Thanks to deep learning and AI algorithms, this webapp outputs greater results than most tools online.
Pros:
Colorize picture quickly online
Deep-learning based tool
An effective black and white picture colorizer
Offer free trial
Cons:
Also read: Top 10 AI Tools to Recolor Image.
MyHeritage Incolor comes with an intuitive and sleek interface. This AI picture colorizer allows you to colorize black and white pictures online quite accurately. Using advanced AI colorization technology from DeOldify, the picture colorizer has learned to recognize the objects in black and white pictures before colorizing them.
Free users are allowed to upload and colorize up to 10 images for free. But the colorized pictures you get under the free version will have a watermark. It requires you to upgrade the plan so that you can remove the watermark of MyHeritage logo.
Are picture colorizers not enough to bring your old photos back to life? Check out photo restoration tools here: Best 8 Photo Restoration Software & Online Tools 2021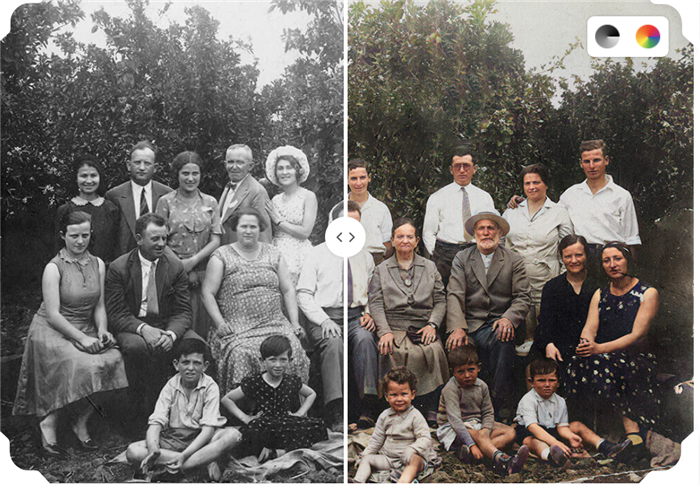 Pros:
Turn black and white pictures to color
Enhance black and white pictures automatically
Cons:
Also read: How To Colorize Videos Online With AI?
Hotpot AI claims to auto colorize a picture with DeOldify and proprietary enhancement techniques. This AI picture colorizer works best with old pictures that have few scratches or blemishes. Unlike the previous AI picture colorizers listed, Hotpot AI does not offer a web-based app for you to colorize black and white pictures directly online. Instead, you could only access the service using its API, which is now in open beta. The downside of this tool also includes the fact that you need to spend 1 dollar to remove the watermark in the colorized picture. It is not suitable for common users.

Pros:
Colorize black and white pictures with AI
Adjust colorization factor
Cons:
Colorize.digital is another free colorized software to colorize b&w photos free. There is no signing up, or complex buttons when work with this colorize black and white photos software.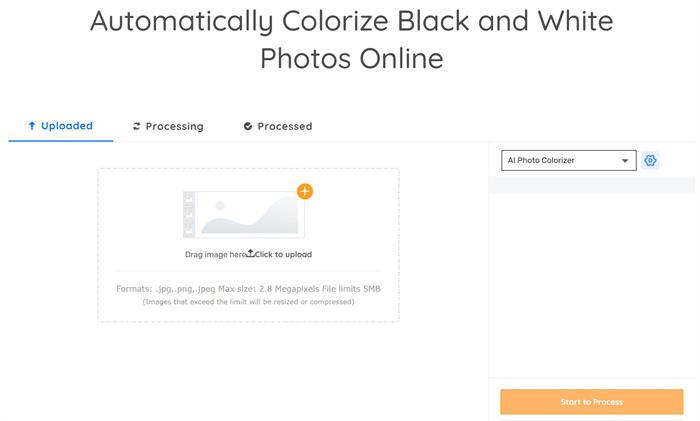 Pros:
Simple and fast to colorize old black and white photos
No ads to colorize b&w photos
Free to use
Cons: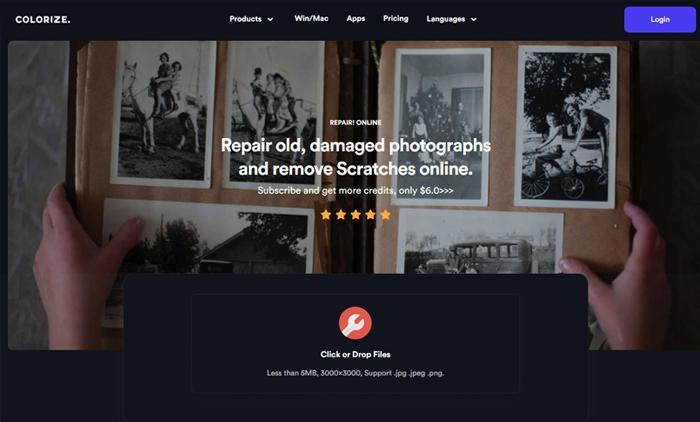 Image Colorizer is an online platform that focuses on colorizing old pictures. It also comes with downloadable software for Windows and macOS. Although it is a pretty great tool, it has similar problems as all the aforementioned colourizing tools. Most notably, it is not very accurate and often miscolours parts of human skin or background, especially around the edges. In addition, this tool does everything automatically, but it is not free. To get more credits, you have to sign up for a subscription.
PROS
Beautiful interface
Advanced AI
Available for desktop
CONS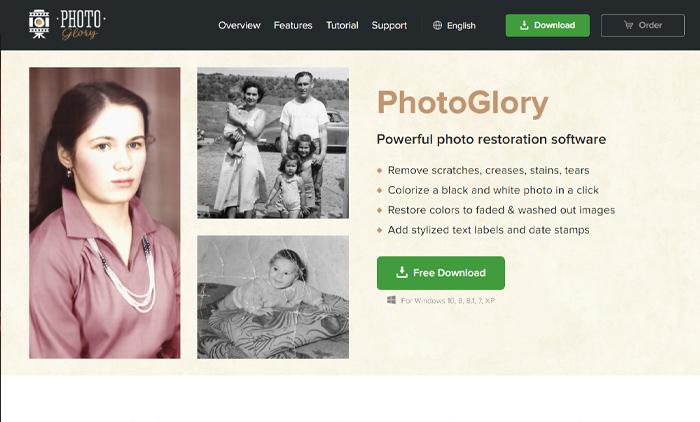 Photo Glory is a free and intuitive picture colorization process that only works on Windows. It colorizes black and white pictures, removes stains, tears, and scratches, and also restores washed out and faded colors. If you choose to do so, Photo Glory will also add stylized labels and date stamps. In addition, you can enhance picture clarity, contrast, and saturation, or straighten tilted images and damaged edges.
PROS
Free
Great variety of tools
Works well
CONS
Only for Windows
Needs to be downloaded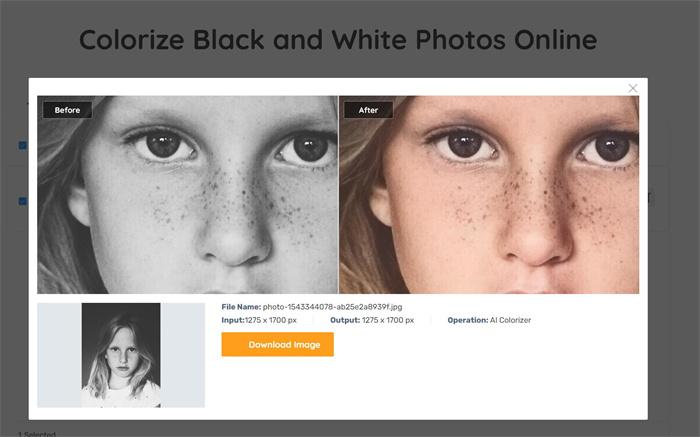 Colourise.online is another detailed online tool to make black and white filters out of colored images. Here, how to make an image black and white is through AI processing. You can upload your image and wait for a few seconds to get your colorful photos.

PROS
A good editor.
Simple to use.
CONS
Limited formats and size.
Conclusion
Of the best 7 picture colorizers in this review, Colourise.com tops them all in that it is easy to use and more accurate than its alternatives. MyHeritage is also your top choice but you need to prepare some budget.
The AI picture colorizers in this review won't be 100% accurate because their algorithm models are based on their large database. Hence, they may fail to predict the exact color. For example, the original color of a bag in an old picture might be red but is changed into yellow with AI-powered picture colorizers. But they will be of great help when you need a base color for reference. Then you can try more powerful software to colorize pictures more accurately.
If you want to know how to colorize black and white pictures, you can click to read our previous article: How to colorize a black and white photo with Colourise.com?