How to Enhance Old Photos with My Heritage Photo Enhancer?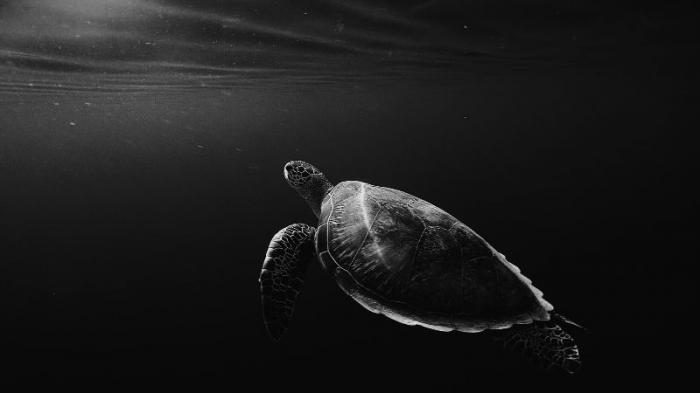 There are many benefits to enhance color of old photo, business wise or personally. With great old photo enhancer software, you can not only make amazing sharper versions of black and white images for designing but also convert old family photos into something more modern. You can use My Heritage Photo Enhancer and we will be showing you how to use My Heritage Photo Enhancer as well.
Also read: Best 8 Photo Restoration Software & Online Tools 2021.
What is My Heritage Photo Enhancer?
The My Heritage Photo Enhancer online application can enhance old photo by clearing out any sort of noise or blurriness that often accompanies old images. It is certainly one of the best old photo enhancer app that you can find on the internet and it has been around for many years now. It makes use of AI-based image processing technology to produce attractive results.
Also read: Best 7 Selective AI Picture Colorizers Review.
How to use My Heritage Photo Enhancer?
1. You can click on My Heritage Photo Enhancer in order to get to the website and get started.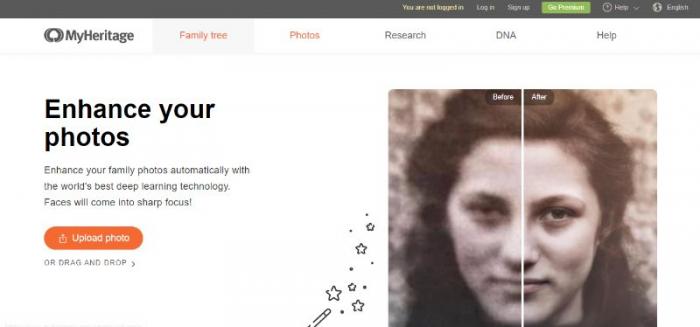 2. When you click on Upload Photo, you can select an image from your device to upload. After that, you will need to create a free account. You can use your Facebook or Google account for a faster process.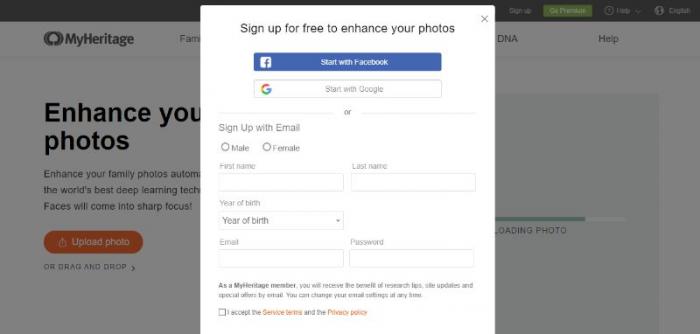 3. The application will then process your image and display an output shortly. You can either click on Upload Another Photo or Download Photo. Additionally, you can use any of the social media plugins below to instantly share your photo.
Performance of My Heritage
Here are some before-after examples colorized by My Heritage and posted by its users. We can see how well it work with old black and white photos.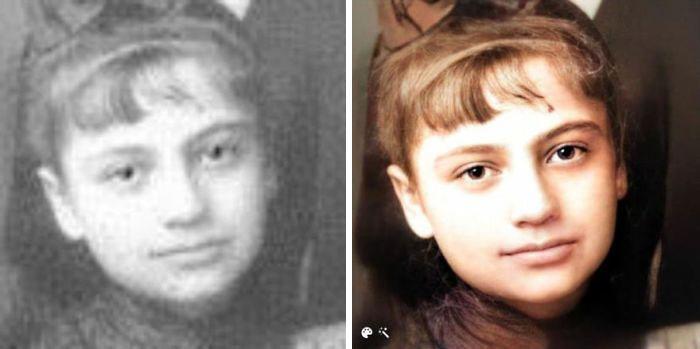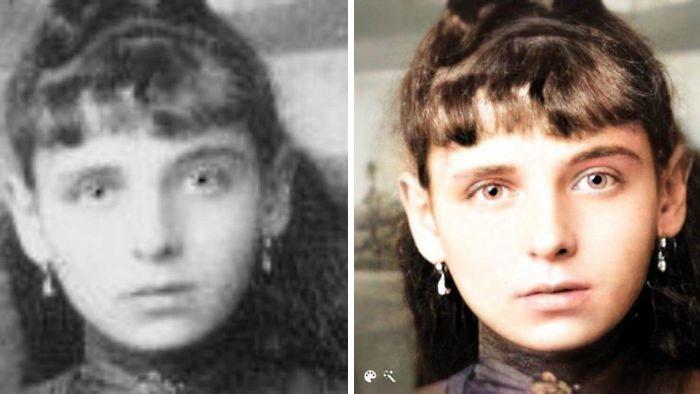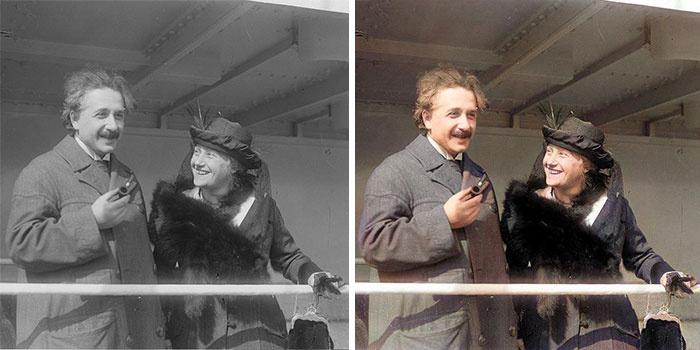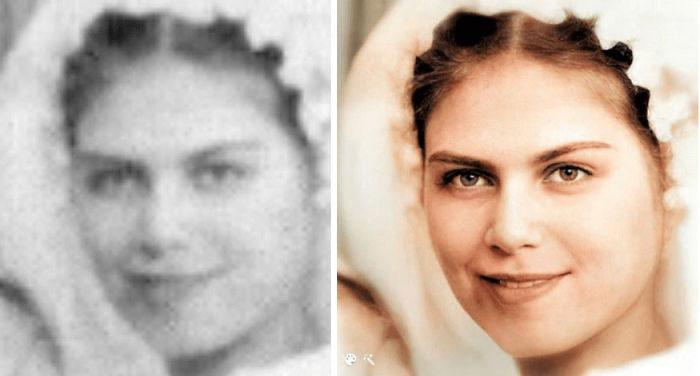 How to Enhance Old Photos with Best Alternative to MyHeritage
Now we will quickly look into Colourise.com, an amazing online tool that can colorize black and white images.
1. Use the link above to access the tool. Now, use the upload box to upload an image. You can either click on it to select an image or drag & drop an image into the box.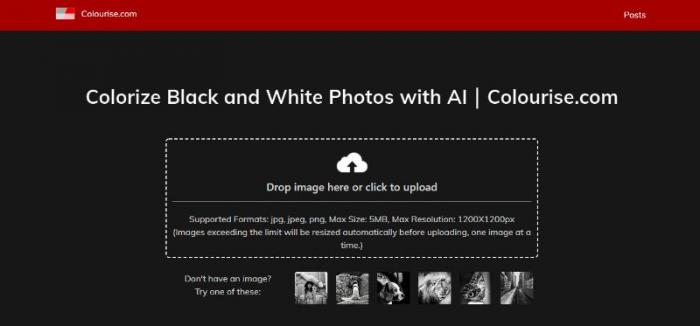 2. The page will drop down and display the old and the new image together for comparison.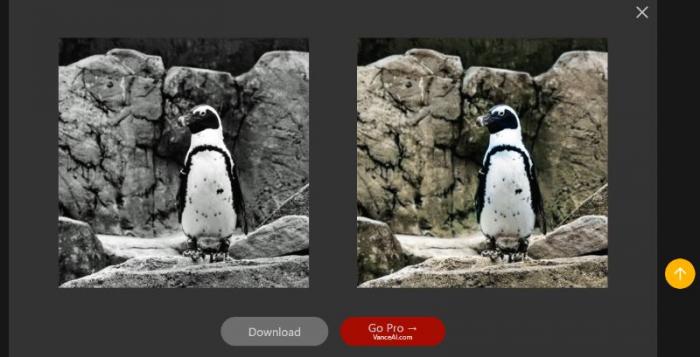 3. Click on the Download button below to save the image.
My Heritage Photo Enhancer vs Colourise.com
We will now look at how these applications colorize images.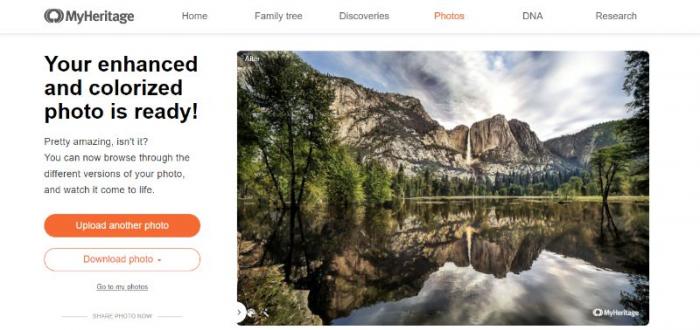 The above output is from MyHeritage online application and the result is pretty good. Though it has quite a few watermarks at the bottom of the image, they are for the most part non-intrusive. The colors are well done, especially for the sky and its reflection on the water. The trees look a bit bland.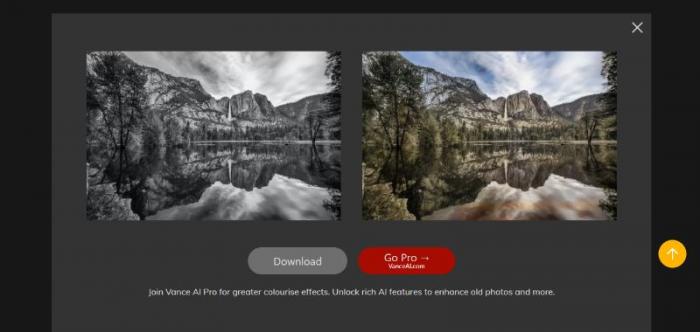 The output here is different in some ways. Here, the reflection on the water looks different from the sky itself. However, the rest of the image looks realistic and gorgeous due to the balanced colors.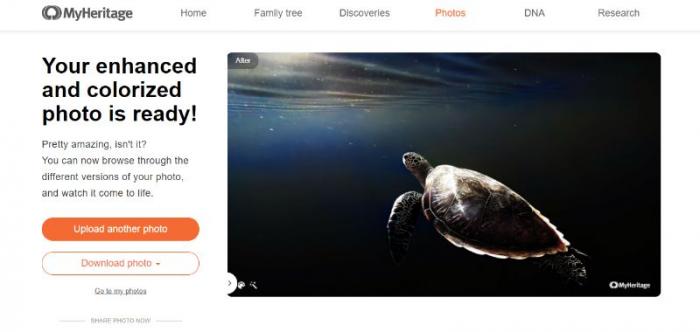 The colors here are fantastic as well. The light on the turtle's shell seem too magical but overall, the image is good enough.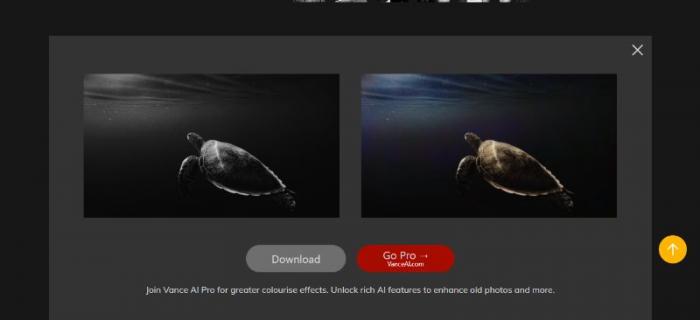 The colors on this application seem to be on a darker shade. It is similar to the previous result, just a bit toned down.
Conclusion
The My Heritage Photo Enhancer is a great tool to have online. It can utilize its AI-based technology fairly well and provide good results. Colourise.com is another AI-based tool to colorize photo online with. My Heritage can offer more features since it is a well-established application whereas Colourise.com is much faster at producing realistic results.