Best 10 Tips on Digital Photo Restoration
Digital photo restoration is quite a handy technique for images that have taken some damage over the years. Not to mention that digital restoration allows you to convert your physical copy into digital and offers multiple ways of preserving the photos for a much longer time as compared to the traditional methods. In this guide, we will go through the ten best ways or tips on digital photo restoration. By following these tips, you can first recognize how you want to restore your photos while getting to know some apps that can make it possible for you. You can do a digital photo restoration with ease and don't need to be some expert either. If you have digital old photos and want to make it look best, you may use VanceAI Photo Restorer to remove all the imperfections of old photos.
Best 10 Tips on Digital Photo Restoration
1. Scanning
Naturally, there are many instances where your photo actually hasn't degraded in quality and looks just fine. In such cases, what you rather need is a way to store them digitally in order to preserve them and not worry about the unique physical copy getting misplaced or lost sometime. There are many applications that offer you features to scan your image and save it as a digital copy. For example, you can use Google PhotoScan. This app scans images in seconds and also offers filters if you feel like giving your images a fresh look. Although, the PhotoScan app is a basic app overall and you can go further with scanning.
2. Add Data to Your Photos
The best thing about dedicated scanner apps is that they enable you to create a digital album that is much more comprehensive that physical albums. In addition to that, you always have tons of storage in the digital sphere. You can store images on your phone, desktop, Google account, and even on these apps if they offer such features. In this Best Photo Scanners review, you will find apps like Photomyne that let you add metadata and similar to keep your library thoroughly organized at all times. In a device that has thousands of photos, this will make your navigation smoother.
3. Increase Resolutions with an AI App
VanceAI provides old photo restoration online service primarily to fix issues that often occur with old images.
These issues can include scratches, damage spots, fractures, and more. Sometimes the transition from the physical copy to a digital one isn't as smooth as you'd want and leaves the image in a lower quality. In such cases, you don't really need a photo restoration app but an image enlargement application. With apps such as image upscaler from VanceAI, you can increase the resolutions of the digital image while also improving its quality. This app solves two issues at once. Also, since it is powered by AI, you will get your output in a few seconds, making digital photo restoration really simple.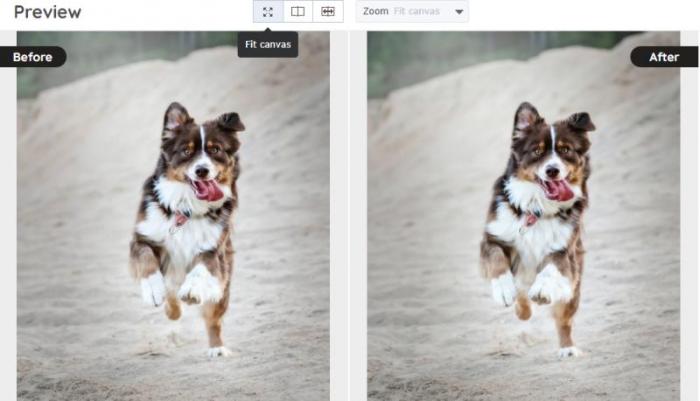 The image is upscaled twice its size and still maintains its quality.
4. Use Old Photo Digital Restoration Tools
In situations where your images are actually damaged, either from scratches, fractures, or anything else, you don't have to discard them. Instead, you can use the AI Photo Restorer or any similar digital restoration application to bring back life to the image in question.These applications are excellent at recognizing the issues within the image and replacing them with the colors and textures that should ideally be there. The AI Photo Restorer, for instance, also offers a batch processing feature to paid users. So, you can restore and create an entire album in a short amount of time.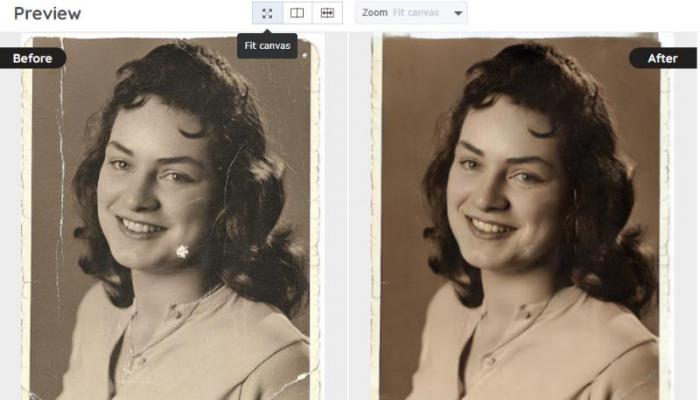 As seen from the above images, the application gets rid of the damage spots and fractures to give a much cleaner result.
Read Best AI Online Old Photo Restoration Tools Review from TopTen.AI if you are interseted.
5. Add a Sepia Color
The sepia color or sepia color tone was originally invented for the very purpose of replacing the black and white tones of old images. If you too have an image that is old and has lost its quality mainly due to the color tones, you can easily change its tone to a sepia color tone. Most photo editing software applications, such as Photoshop, enable you to do this. The steps are fairly easy too. When you launch Photoshop, simply go to the Layer menu and select Adjustment Layer. After that, select the Saturation option and just adjust the bar and keep it towards brown.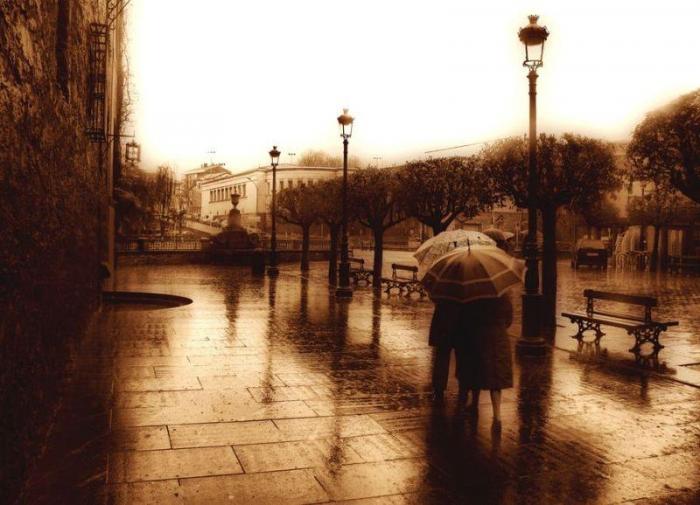 6. Use the Prefered Image Format
Once you have scanned and stored your image into a digital storage app, you should first make a copy at least that is in the RAW file format. Image formats work differently and they all have their advantages and disadvantages. The RAW format keeps your image intact in terms of quality and size, which is important. Changing your image to JPEG results in significant loss of size but also quality.
7. Share Your Images
One of the best things about the Internet is that it can act as your personal storage space. However, you don't need to take such steps. You can instead share your images to your Google Drive or even family or trusted chats. The images then remain accessible while you share memories. Do keep in mind that most chat apps compress your images, so storage apps are usually the better choice.
8. Sharpen Images
Online Photo Restorer simply offer a lot of options for digital photo restoration. One of those many options is to sharpen them. You can use an application like Photoshop or AI Image Sharpener to rid images of unnecessary image noise, blurs, and more. AI based apps can achieve sharper images in a few seconds while Photoshop is slower but offers more in-depth tools.
9. Apply Color Correction
Similar to previous examples, digital photo restoration doesn't always include scratches and damaged photos. It can also involve a general lack of quality or polish. Many times, old images especially, have faded out or low quality colors that need to be polished again. You can use an app like LunaPic or AI Photo Retoucher to revitalize your images.
10. Store Multiple Copies
One of the safest bets you can make with digital photo restoration is to store them in multiple places. Make use of your phone gallery, scanner app, and Google accounts for storage. Also, keep the metadata updated on all places if possible. If not, do that at least for your most used application. Google Drive and Photos are additional apps that can store your content safely and permanently. AI old photo restoration service can guarantee you the best photo to present to others.
Conclusion
Digital photo restoration and preservation can now be made simple by following just a few steps. In fact, you won't even need to follow all the tips for digital photo restoration. Just make sure that your files are updated on metadata, with a RAW format copy kept on any of the storage applications that you use. Also read: Top 5 Best Algorithmia Alternatives Review.