How to Unblur an Image - 5 Best Ways
Unless blurriness is specifically created to be a part of the photograph, many do wonder how to unblur an image, since it really obstructs the quality and clarity of the picture. So, if you want to know how to unblur an image, you are at the perfect place because we will be giving you five of the best and easiest ways to unblur photos with great results. Even automatic AI-based tools such as Vance AI Image Sharpener and Pixbim are included.
How to Unblur an Image Without Photoshop

As brilliant of an application Photoshop is, many users don't feel comfortable using it simply because of its complexity and density of features. Thus, users often look for ways on how to unblur an image by using other tools. So, here's a list of guides of other applications that can unblur images in just a few steps.

Follow these steps to know how to make a blurry picture clear online.
1. You can use the link given above to get to the website. Click on Upload Image and you will see the Workspace tab open up which has your subscription details, sample images, and the plus icon for uploading your images.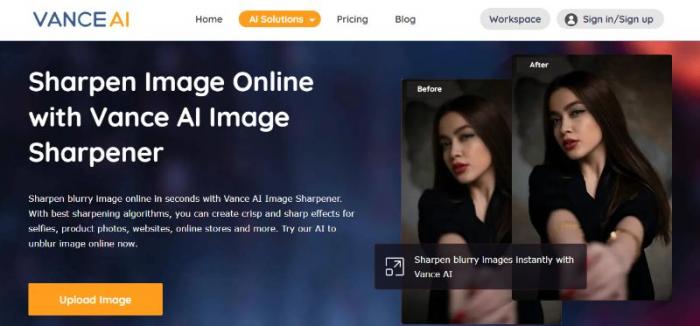 2. Use the plus sign icon in yellow or simply drop images into it. Otherwise, you can select any of the sample images too. The tool will unblur the photo now.
3. After a short few seconds of processing, you will see a notification on the Processed tab. Go there and view your output. Use the Download Image button to save the image.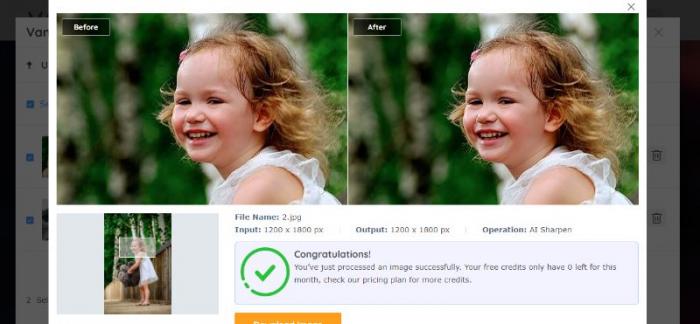 It's worth mentioning that there are many powerful AI picture enhancer tools like this from Vance AI. If you want to further enhance your photo or get some fun with images, you may go to it to explore more.
2. Unblur Image with Pixbim Unblur Shake AI
Now this section will inform you how to unblur a photo with Pixbim's software application.
1. First, you can access the website through Pixbim website. This page contains a lot of useful information not just about this specific tool but also about other Pixbim products. You can download the free trial software by using the orange link there.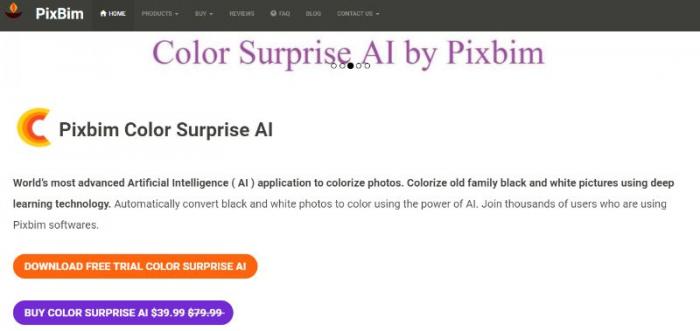 2. Run the setup file and complete the installation process. Launch the application and use the Load Image button on the upper right to upload an image. The tool will automatically process and display the output.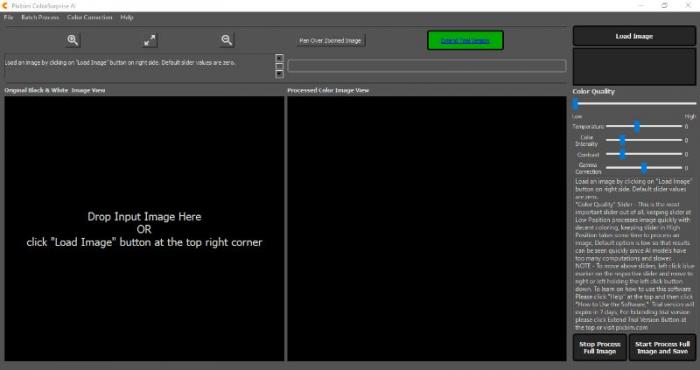 3. Use the Save option on the bottom right to save the image into your device.
3. Unblur Photo with Softorbits

Let's see how to unblur an image with the Softorbits application.
1. This particular tool is a desktop software too, similar to Pixbim, and hence requires a download. You can access the Softorbits website and click on Download to initiate it. You can also click on the link again if it doesn't work the first time.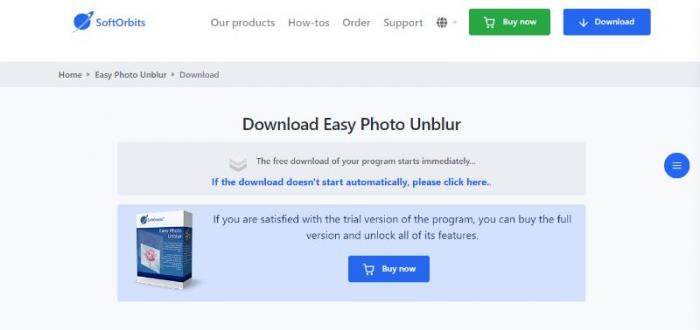 2. Launch the application and use the File tab to open an image there. You can use any of the features to unblur images and apply them. Use the Run option to apply.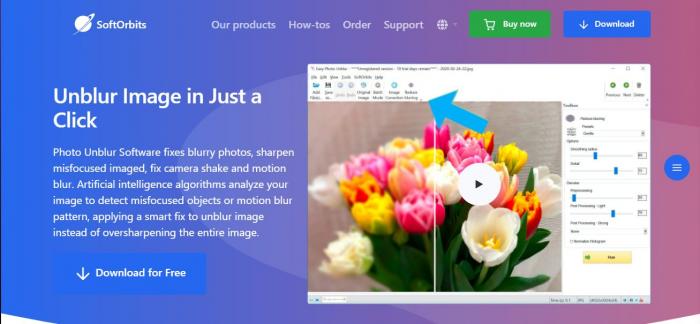 3. Finally, use File and Save As to save the image that you created just now.
4. Unblur Photo with Adobe Express
Adobe Express is one of the best tools to use to unblur image online. With that said, let's see how to unblur a picture using this tool.
1. Use the link and select the option in blue. You can then select the resolutions of your post in accordance with popular websites.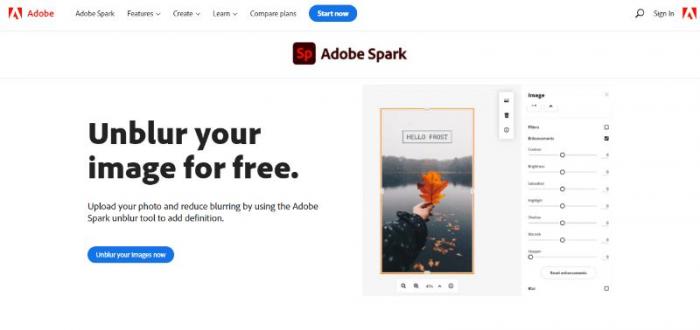 2. Either search for or upload images locally from your device and proceed further. You can use any settings to unblur the image by clicking on the image.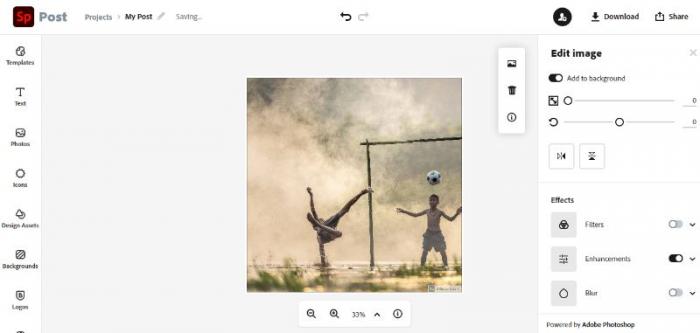 3. Use the Download button on the upper right corner to save the image into your device.
Also read: How to Depixelate an Image Without Photoshop?
How to Unblur an Image in Photoshop?

The Photoshop software application also allows you to unblur an image. Here's how to unblur an image with Photoshop.
1. First, launch the tool and use the File tab on the upper left corner to select an image from your device to open it in the software screen. Go to Layers and convert the image to Smart Filters. Now, go to Filters on the upper tab and hover to Sharpen and Unsharp Mask.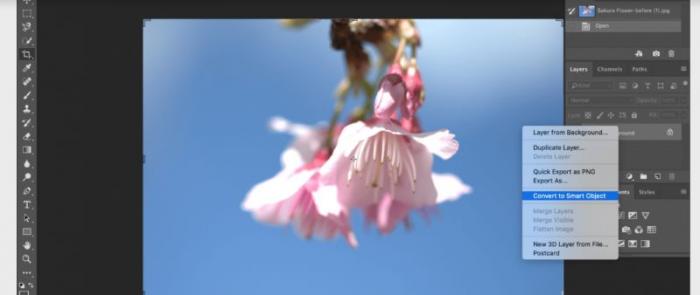 2. Use the settings and check how it reflects onto the image. Close the tab once the image is clear.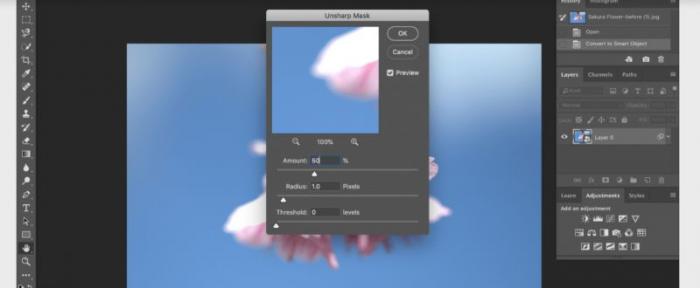 3. Save the image from the File tab and select the destination folder.
Conclusion

These were the tools that you can use to unblur photos. While some of them are software applications that offer only a free trial of a specific amount of days or uses, tools such as the Image Sharpener from Vance AI can unblur an image for free though it does have its own paid subscriptions with features. Another good option is the Adobe Express, which is able to unblur an image while offering its own set of unique features. For more options, you can always check this list of the Best 7 Selective AI Picture Colorizers Review.