Best 10 AI to Cartoon Yourself Online Free
Image editing has come a long way throughout the years and it can now enable you to cartoon yourself through a cartoon yourself app or cartoon yourself online tool. To cartoon yourself can be beneficial too. If you are an influencer on social media, you can cartoon yourself to offer a fresh new look for your followers. If you are a casual user, you can simply cartoon yourself for fun. In this post, we'll introduce you 10 best AI cartoonizers. Some of them enable you to cartoon yourself online free, such as Toongineer Cartoonizer.
10 Best AI Cartoonizers
Price: The Vance AI cartoon yourself tool can be used for free but the user will get only a limited amount of uses. For full access, you can purchase a paid subscription starting from $9.90 per month.
The Vance AI Toongineer Cartoonizer is a Deep Learning based ai image cartoonizer from Vance AI, which not only can cartoon yourself but also offer other services such as image enhancement, background removal, sketch conversion, photo color correction, etc. It is basically a desktop software application that is hosted on a website. If you pay for a subscription, you can also enjoy batch processing, advanced AI models, and more.
Also read: How to Create Cartoon Avatar with Toongineer Cartoonizer.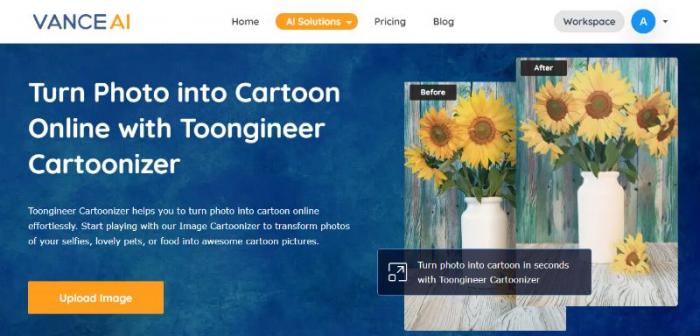 Pros:
Offers one of the best results.
A lot of useful features.
Cons:
The free version has a limited amount of uses.
Price: You can cartoon yourself for free with the Toonify API application.
Toonify API and the online tool itself use GANs, which stand for Generative Adversarial Networks, to process images used to cartoon yourself. Other than that, the developers have provided documentation for the tool on the website, which can perhaps be referred to and used by similar people. The online tool is rather simple to use. You just need to click on the Image button, upload an image, and the tool will take care of the rest. This cartoon yourself tool offers a quick way of getting results.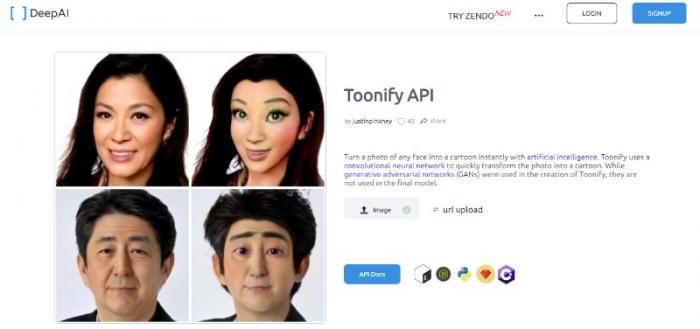 Pros:
Cons:
The results can sometimes be weird and not exactly what the user expects.
You may also be interested in Top 10 AI Cartoonizers to Cartoon Yourself Online Free 2021.
Price: This cartoon yourself mobile application on Android is completely free to use but does contain optional in-app purchases.
The ToonMe cartoon yourself app is similar to Toongineer Cartoonizer but on mobile. One of the biggest differences with this tool, however, is that it is capable of converting the entire body into its cartoon counterpart. Other than that, this app can also allow you to turn yourself into a cartoon with various design options. Simply open the application, upload an image, and choose the kind of conversion you want. This tool is automatic and a lot of fun to use.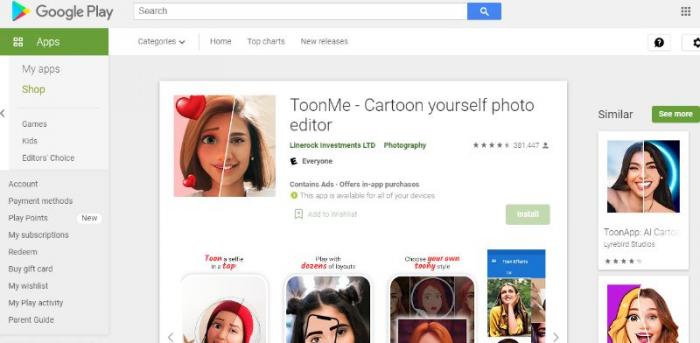 Pros:
A high number of features.
Easy to use.
Cons:
Contains in-app purchases for many cool editing features.
Price: You can cartoon yourself free with this mobile application for Android as well, though it contains in-app purchases too.
This mobile application has a lot of features just like the previous app in this list. The unique aspect of ToonApp is that it has community based challenges around its features that users can participate in and contribute to. From the app page, we can see that the tool runs the Big Head Challenge, which is a cool image editing trend happening on Instagram. Other than that, it is an AI based app with features like layouts, new backgrounds, drip effect, brush effect, etc.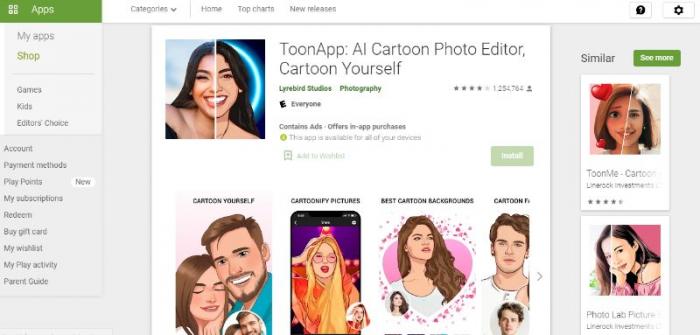 Pros:
Community challenges.
AI based mobile tool.
Cons:
Has many features behind a paywall.
Price: You can cartoon yourself online free with the BeFunky online application though for all features, you would need to pay $4.99 per month.
This online application is similar to VanceAI's image cartoonizer due to the high number of features that it provides as a cartoon yourself free online tool. With BeFunky, you can use its comprehensive editor tool to upload images and edit in any which way you want. You can simply go to the editor and upload an image. After that, select the Cartoonizer option as it pops up automatically. Finally, you can download it by using the Save option on top.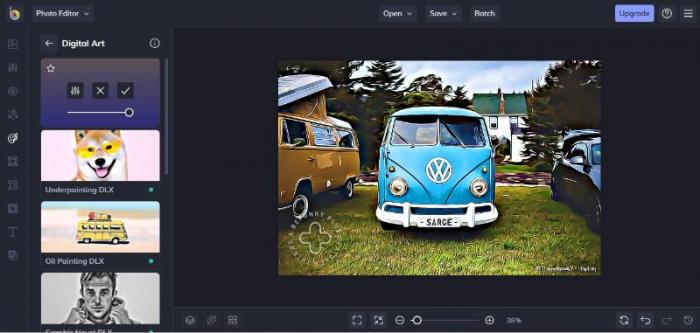 Pros:
High quality features.
Dedicated editor tool for image editing.
Cons:
Limited free version use.
Price: This is another free to use online tool to cartoon yourself but with limited uses. For full access, consider purchasing either a $3.99 annual plan or a $5.99 monthly plan.
This online application is on a similar wavelength as BeFunky as it offers a detailed editor tool with similar features and options to design a photo. Naturally, it can also offer a variety of editing options that go beyond the cartoon yourself feature. Here too, you can upload an image and simply click on the Cartoonizer option to get the application to process the image. It will display the output in mere seconds after which you can use the Save option to download the image in the format available.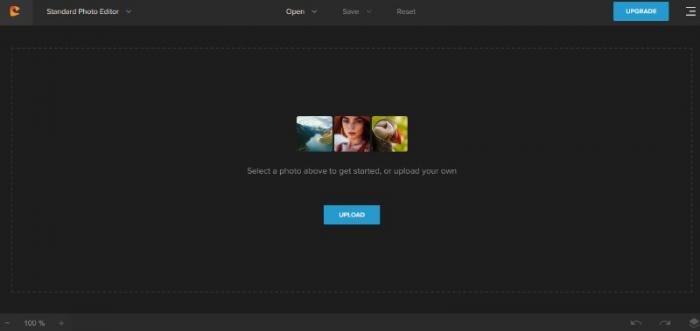 Pros:
Good features.
Editor provided.
Cons:
Limited number of image file formats supported in this tool.
Also read: How to Colorize Black and White Images in Games with AI Image Colorizer.
Price: This AI cartoonizer mobile application for iPad and iPhone is free to use with optional in-app purchases.
A distinguishing factor of this particular mobile application from others is that this tool can cartoon multiple people present in a photo, which displays the great performance capacity the tool contains. Additionally, you can further edit your photos after making them a cartoon version of yourself. You can add stickers, text, and a lot more. Simply open the image in the app and start editing. It's so direct and easy to use that you don't have to worry about how to make a cartoon of yourself.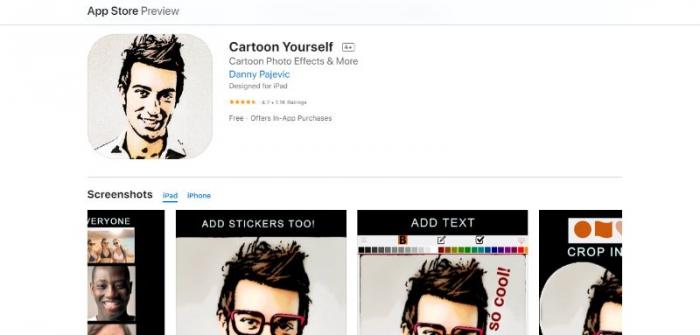 Pros:
Free to use.
Editing options.
Cons:
The features are not as good as the Android apps.
Price: Photoshop is a premium software application available as a free trial for seven days. You can otherwise pay $20.99 per month for access to the entire application.
Photoshop is a household name when it comes to image editing and the main application, Photoshop, is naturally the most intricate one. With Photoshop, you can create pretty much anything with simple images. When it comes to making a cartoon version of yourself, you can simply turn your photo into a Smart Object and go to Filter > Filter Gallery. Choose the Artistic option and select Poster Edges. Finally, choose the settings and apply them.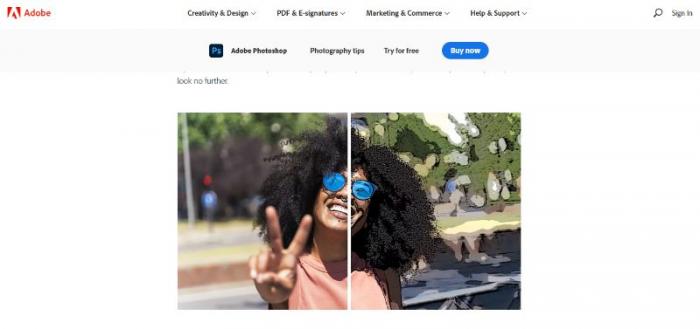 Pros:
Most comprehensive tool out there.
Stunning results.
Cons:
Can be too complicated to use.
Expensive.
Price: The Cartoonist offers highly artistic cartoon versions of the user and as such requires payments of $25 upwards, depending on the kind of image.
The Cartoonist is a website and service run by an extremely talented artist who has been providing cartoon versions of normal photos for a decade now. The service is really versatile too, offering not just the cartoon version of a single person, but also for dogs, cats, couples, business logos, and a lot more. It is a highly specialized service best suited for important and occasional tasks.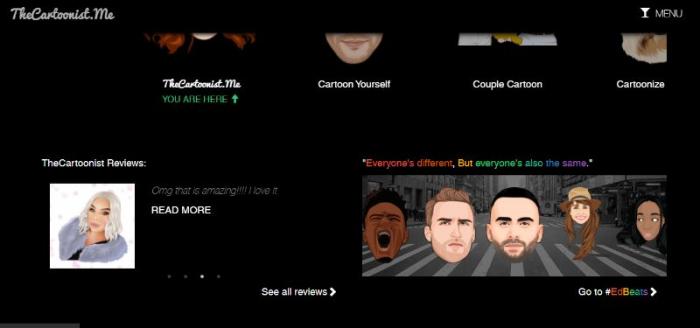 Pros:
Amazing design.
Versatile options.
Cons:
It is specialized.
Too expensive for regular use.
Price: It is a free to use mobile application for Apple and Android devices though it does contain in-app purchases and ads.
This mobile application is another tool similar to the other two Android apps in the list because it offers a lot of features and effects to accompany the cartoon conversion feature. Moreover, you can also edit your photos in basic ways such as cropping. Since this tool is powered by AI as well, you can expect it to work at a really fast pace.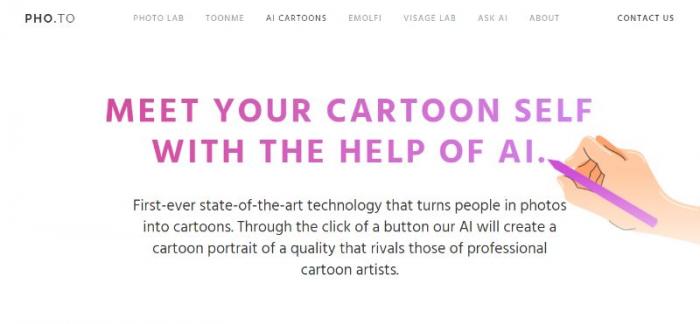 Pros:
Available for both Apple and Android devices.
Comprehensive features and editing options.
Cons:
FAQs
1. Do cartoon yourself apps really work?
The cartoon yourself apps absolutely work and they work pretty well. Thanks to the mobile builds that allow powerful processors and GPU systems, running an AI based application is no longer a dream. Thus, due to the AI apps, it is also possible to convert normal photos to cartoon ones in mere seconds with brilliant quality to top it all off.
2. How to cartoon yourself free online?
The question of how to cartoon yourself is a fairly common one, though it has an easy answer. You can simply use any of the online tools mentioned here and upload an image. Since these tools are developed by AI, you can already expect a cool output within seconds. The same goes for mobile applications.
Conclusion
These are the best AI image Cartoonizer tools that you will find online as well as on mobile devices. The most inviting aspect of these tools is that they go beyond the cartoon yourself feature and offer much more than that. It allows them to be a one-stop destination for all editing-related requirements, especially the Toongineer Cartoonizer and BeFunky online tools. As for mobile apps, ToonMe and AI Cartoons are great options to go for. Also read: How to Make Digital Art? Best Guide for Beginners in 2021.