How to Make Digital Art? Best Guide for Beginners in 2023
What Is Digital Art?
Digital art generally refers to artistic designs, films, animations, or other artworks that are generated or processed using digital technology, which means it can be an image created merely by computer programs, or a scanned work retouched using modern technology.
With the evolution of several decades, digital art, the clever combination of technology development and human affective thinking, covers such extensive forms as virtual reality, video game, cartoon, graphic design, digital visual effect, digital photography, etc. And people access it on a daily basis on television, social media or the Internet. Digital art allows more methods and possibilities to create art and unleash creativity.
Also read: Selective AI Picture Colorizers to Colorize Black and White Pictures 100% Automatically
Free Digital Art Maker from VanceAI
To make digital art, besides devices like smartphones or computers, a handy digital art maker is also indispensable. Let's take a look at two online tools released by VanceAI. The first one is Toongineer Cartoonizer. This online digital art maker can turn any image into a cartoon automatically and with amazing effect, whether it is your selfie, cute pets, or scenery, architecture. Another tool is called VanceAI Sketch Converter which will turn photo into line drawing with just one click. Both are quite user-friendly online features so you do not have to download any application or master complicated software techniques.
Also read: How to Make Digital Art – Best 10 Tools for Beginners.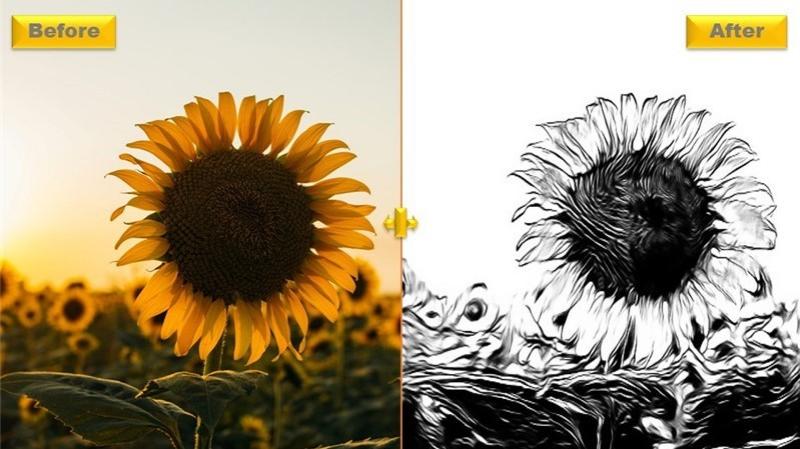 Digital art created with VansPortrait
Also read: Top 10 AI Stencil Maker Review 2022.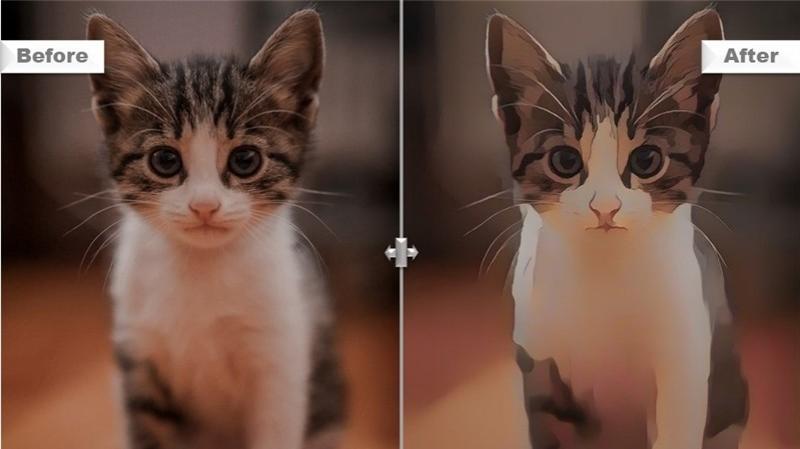 Digital art created with Toongineer Cartoonizer
How to Make Digital Art with VansPortrait
Step 1: access VansPortrait home page through the given link; click Upload Image to proceed;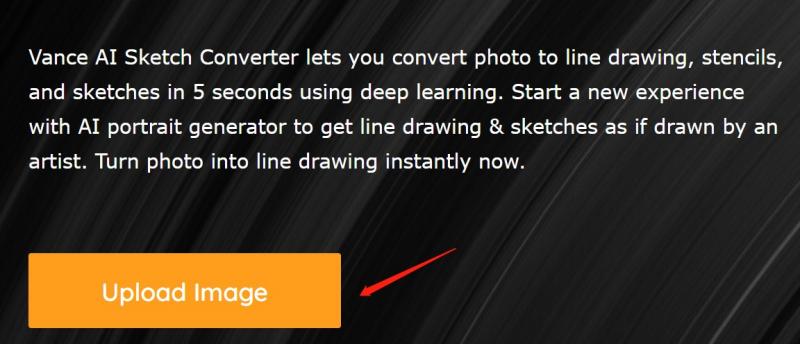 Step 2: upload your image by clicking the plus sign or simply drop the image into the area, then hit the Continue button to convert photo to line drawing online;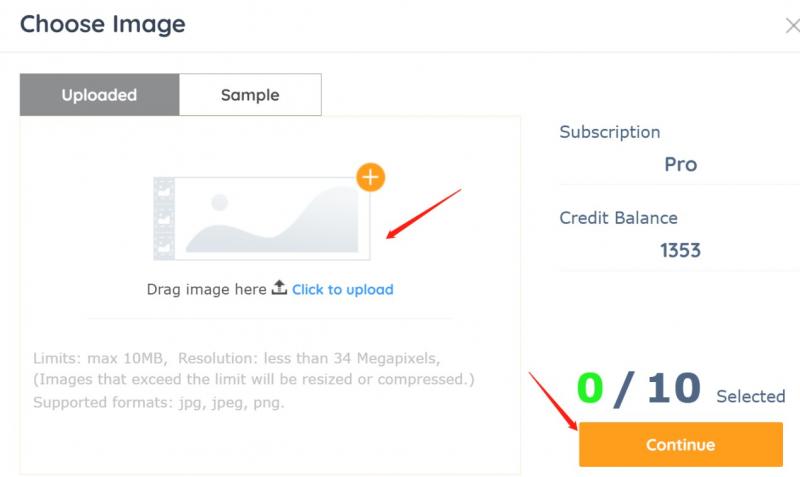 Step 3: wait for a few seconds till the processing is done, you may click the preview sign to check the result or just hit the download button to save it onto your device.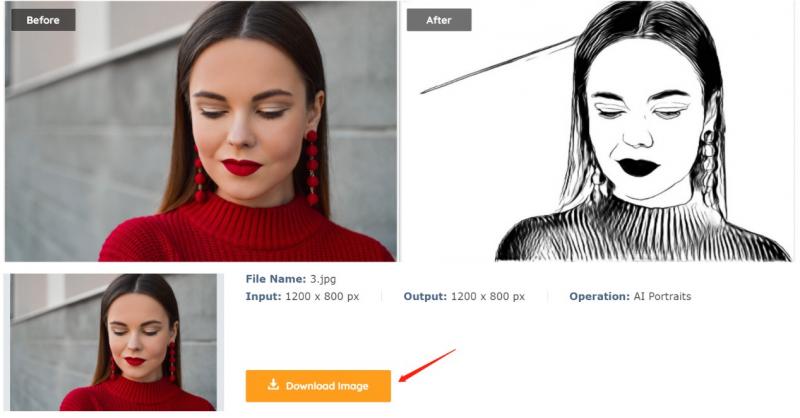 Also read: How to Make Digital Art – Best 10 Tools for Beginners.
To create digital art with Toongineer Cartoonizer is quite convenient, as this ai image cartoonizer has a very straightforward UI design. Check out the simple guide below to start right away.
Step1: go to the website of Toongineer Cartoonizer through the link provided; click the Upload Image button in yellow on the left;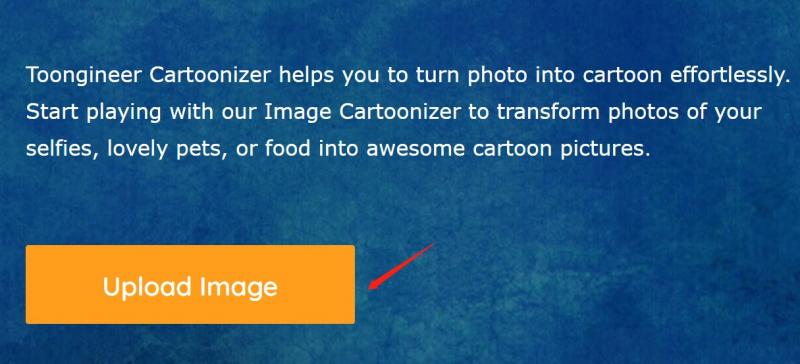 Step 2: click the upload section to select the image on your device or simply drop the target image here; click the Continue button at the bottom-right to go ahead;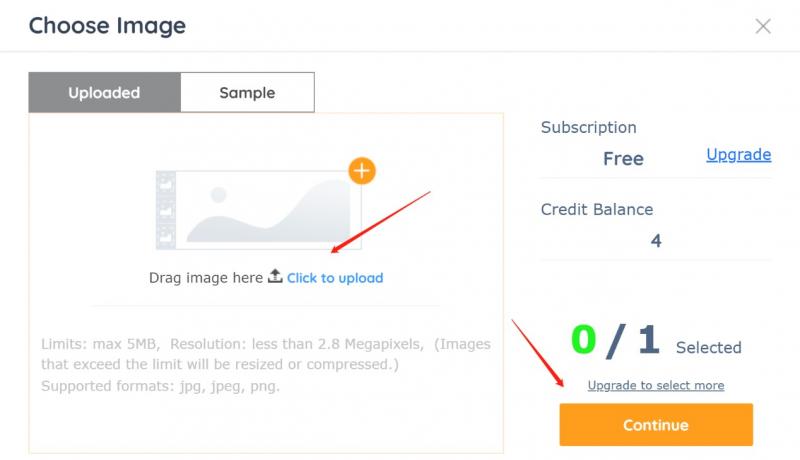 Step 3: the AI will process your image automatically; in several seconds when it is done, hit the Download sign to save the output; or you can also preview the cartooned image before you do so.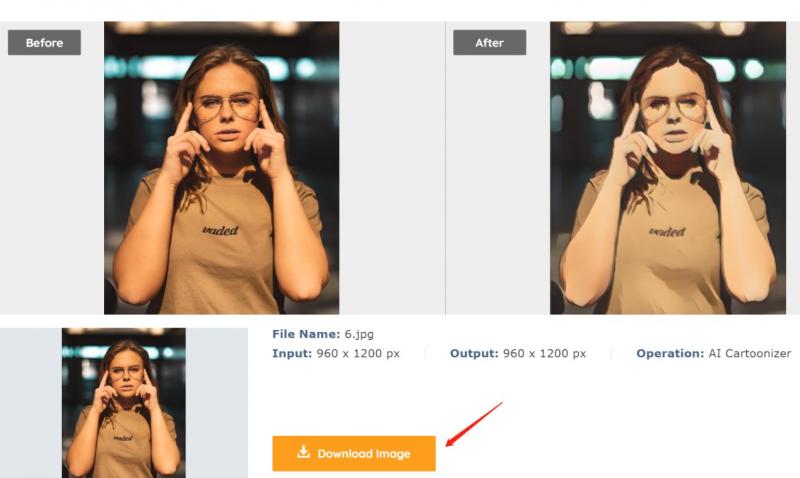 How to Post Digital Art on Instagram
Now that we already have our own pretty digital art, it is time to post it on Instagram and share the joy with friends. As a starter, launch Instagram APP on your phone or computer and log into your account. Then tap the plus sign to select the digital art image you'd like to post and tap the continuing sign. You may further edit the image here or go to the next page directly by still tapping the continuing sign. This page is where you can write a caption for your post, tag people on your photo, or add a location. You can also choose to simultaneously post your digital art on Facebook, Twitter, or Tumblr. Lastly, tap the check sign on the top to post your content.
Conclusion
Art once had been a world that is only for artists or nobles. But today, thanks to the ever-evolving modern technology, everyone is able to create his own digital arts without mastering all the deep artistic expertise. With digital art maker like Toongineer Cartoonizer or Sketch Converter of VanceAI, to make your own digital art has become even more effortlessly and efficiently.
Also read: How to Colorize an Image with VanceAI Photo Colorizer.